Following his £100 million departure from Ajax, Erik Ten Hag's United have officially unveiled Antony as their player & as their second-most expensive acquisition in the club's history.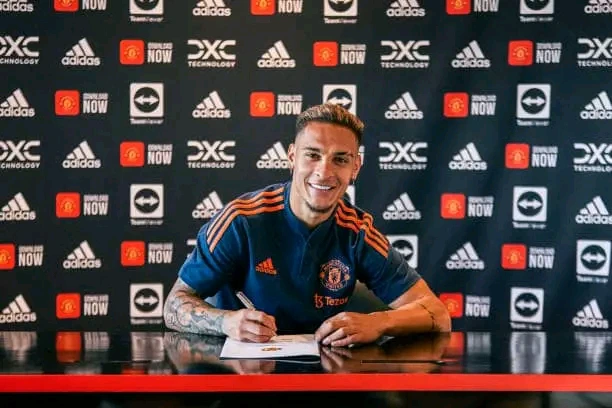 The highly-rated winger has committed to the Manchester based club until 2027, with an option to extend for another year.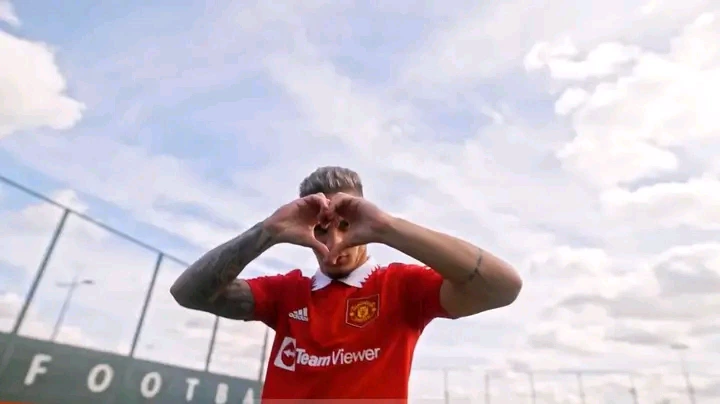 'It's a great moment in my career to be joining one of the world 's most prestigious clubs,' he said.
'I'm grateful to everyone who has supported me, especially my family and all of my coaches and teammates, since I couldn't have gotten here without them.'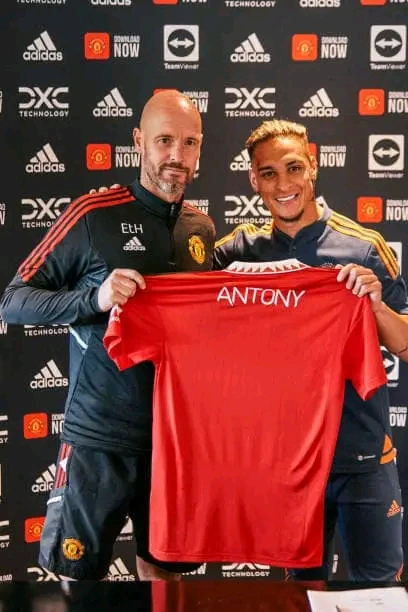 For me and my development, playing for Erik ten Hag at Ajax was perfect.
'His footballing and coaching methods bring out the best in me, and I'm impressed by what he's shared with me about his goals and plans for Manchester United.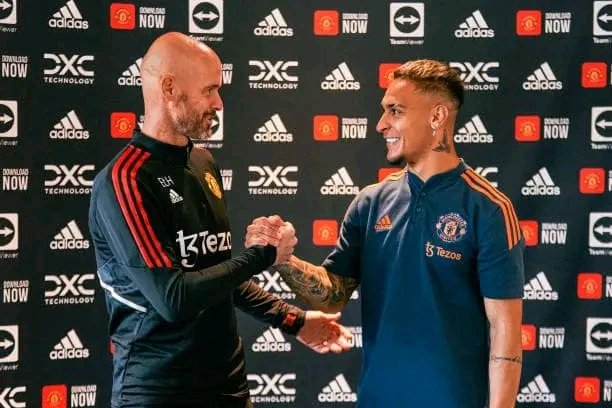 My time at Ajax was amazing, and I will always be thankful for them (Ajax) for believing in me, However, now that I am ready for the fresh challenge, I can't wait to join my colleagues & contribute to the success of my new club, the 22-year-old said.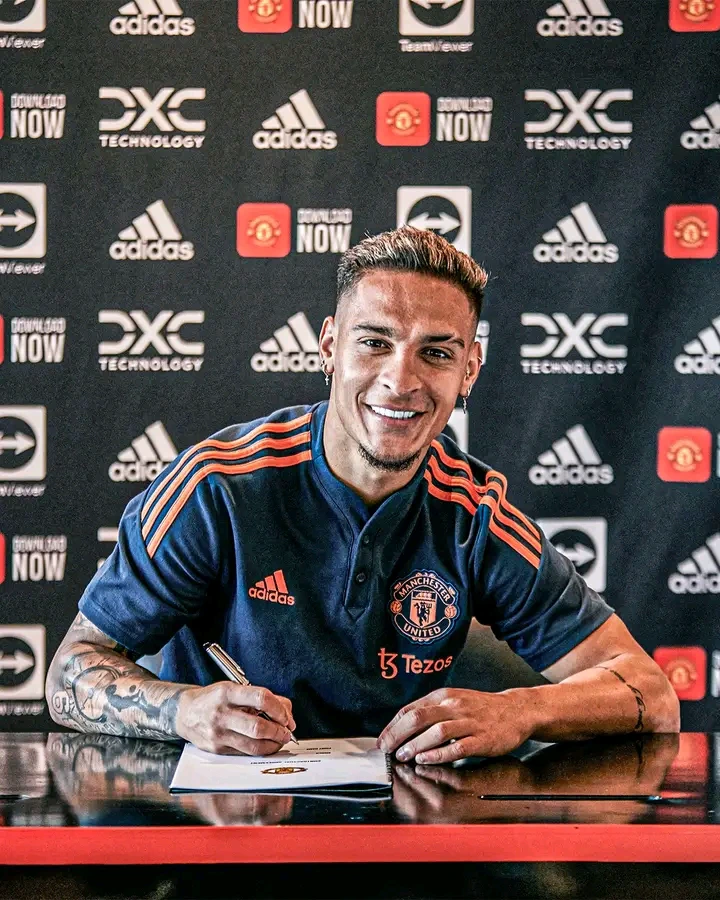 In total, he netted 24 goals & provided 22 assists for Dutch heavyweights in 82 games, helping them win the past two Dutch league titles as well as the 2021 Dutch Cup under Ten Hag.