I Became Popular Because Of My Height, Everyone Always Wants To Take Photos With Me – Tall Man Says
A young man known as Sulemana Abdul Samad narrated to BBC News how he became popular because of his height. The man who is 9.6 feet tall said that anytime he attends an event, everyone will wanna take pictures with him because of his height.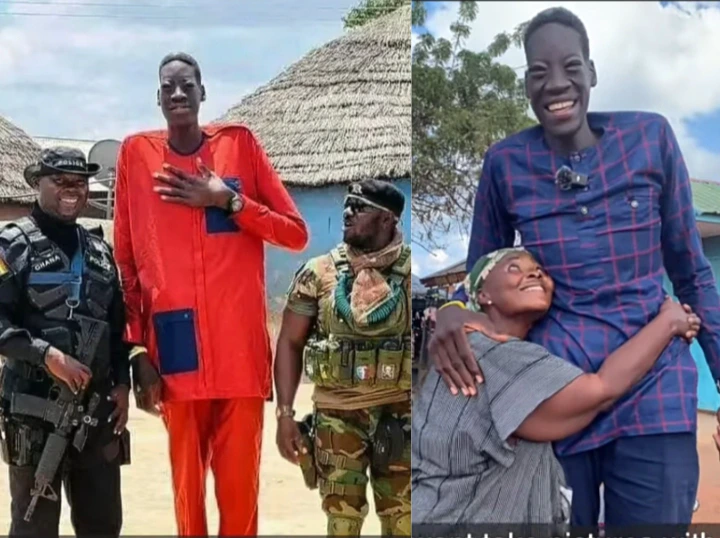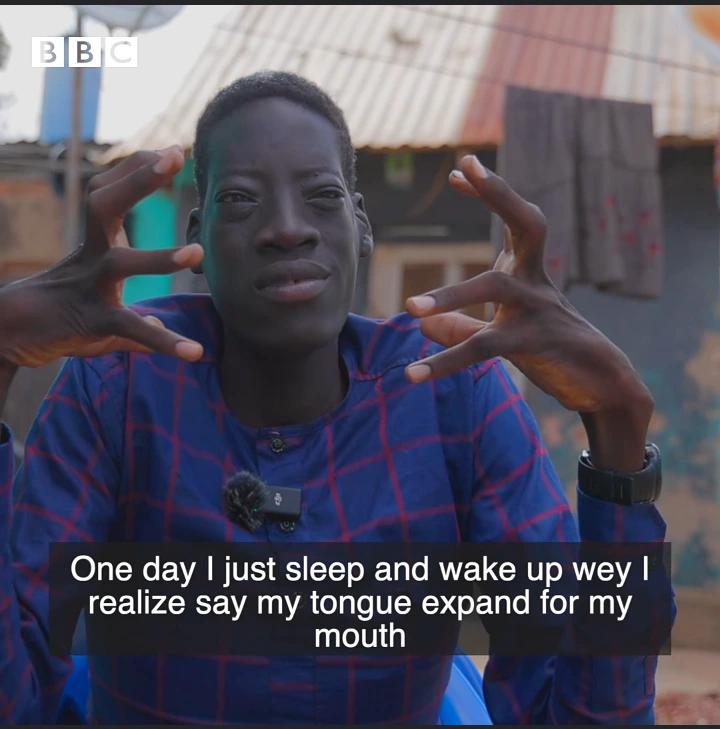 Abdul Samed is a man from Ghana and he's considered as the tallest man in Ghana because of his unusual height. According to reports, no one is taller than him in Ghana and most African countries. Abdul Samed said that he wasn't growing like that from infancy.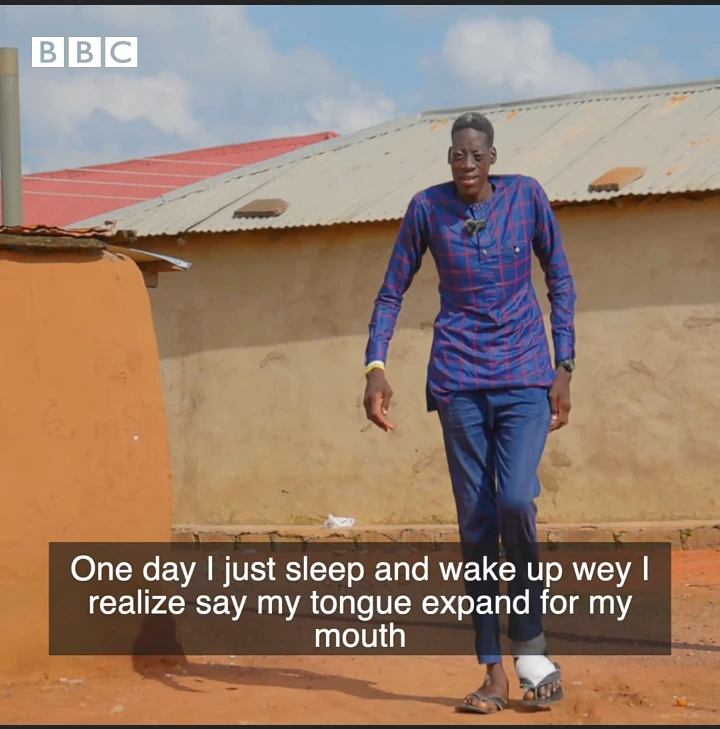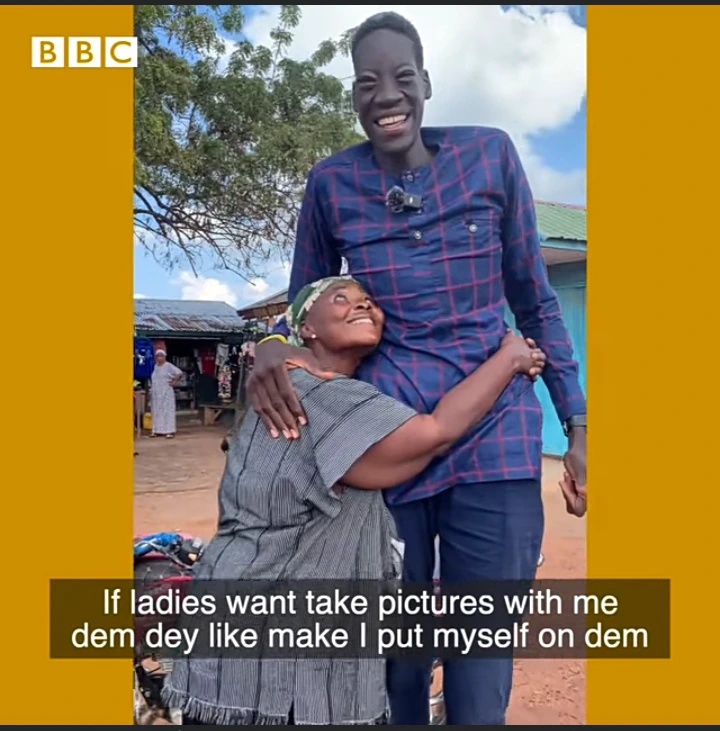 He said that he started growing in 2015 to 2016, These two years were the years he started experiencing unusual growth in his body. He noticed it the first time in his tongue. His tongue grew more than normal, it became larger than his mouth.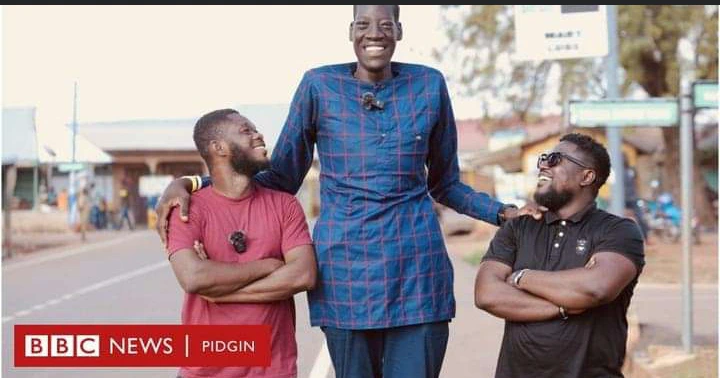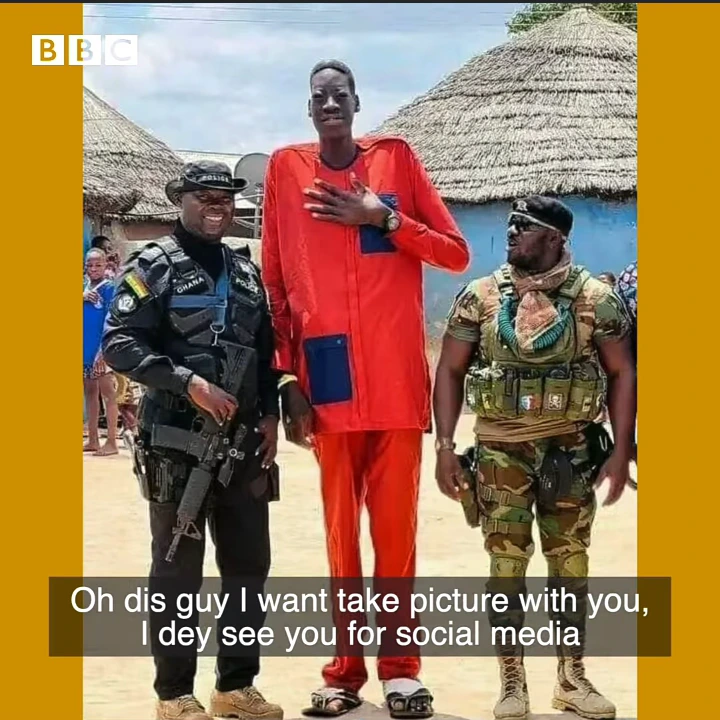 From there, he started growing in other parts of his body including his legs, hands and other parts of his body and they keep growing till today. Abdul Samed said that he doesn't feel bad about his unusual growth, the growth had even made him a very famous person in Ghana. Everyone who sees him always wants to take photos with him.