Most of us are quite familiar with Osas Ighodaro, 31 years old Nigerian actress who came into the limelight a few years ago as a Nollywood actress and she has been doing great since then.
Osas Ighodaro took to her social media account on Instagram to share a new bikini picture of herself as she shows off her new outfit. She captions this picture with an interesting caption saying that she is back to work filming but her mind and spirit are somewhere else.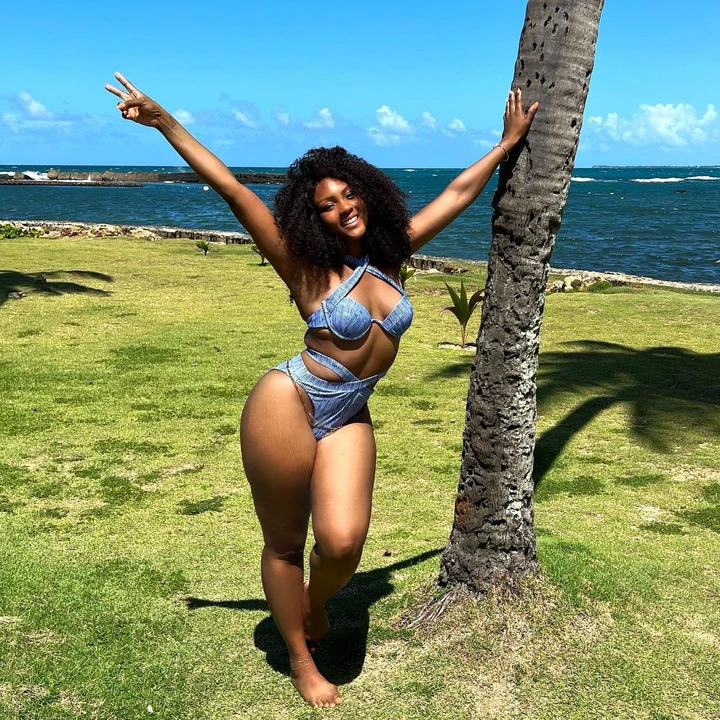 It's obvious that she missed the quality time she spent when she took a break from acting but she has to return to what made her famous which is acting but she can't wait to be back to be on another break.
Osas Ighodaro has featured in several Nollywood movies over the years and her caption says a lot of things about how much important it is for celebrities to take a break from acting because this might be the only time they have to enjoy their hard-earned money.