Famous Nollywood actress, Yvonne Jegede has decided to give her fans something new after sharing new pictures of herself on Instagram. She used her new post to share pictures where she posed with a plane in different postures.
She is someone who loves to show off her beauty on social media, and she has done it again in style as she took pictures next to a plane. Her followers who saw the post, including her celebrity colleague, could not hold their nerves and had to react quickly on her page.
In her latest post, she showed up in a lovely suit outfit with a trouser that looks stunning on her. She appeared with a gorgeous hairdo that enhanced her beauty. She applied neatly done make-up to her face that matched her skin color.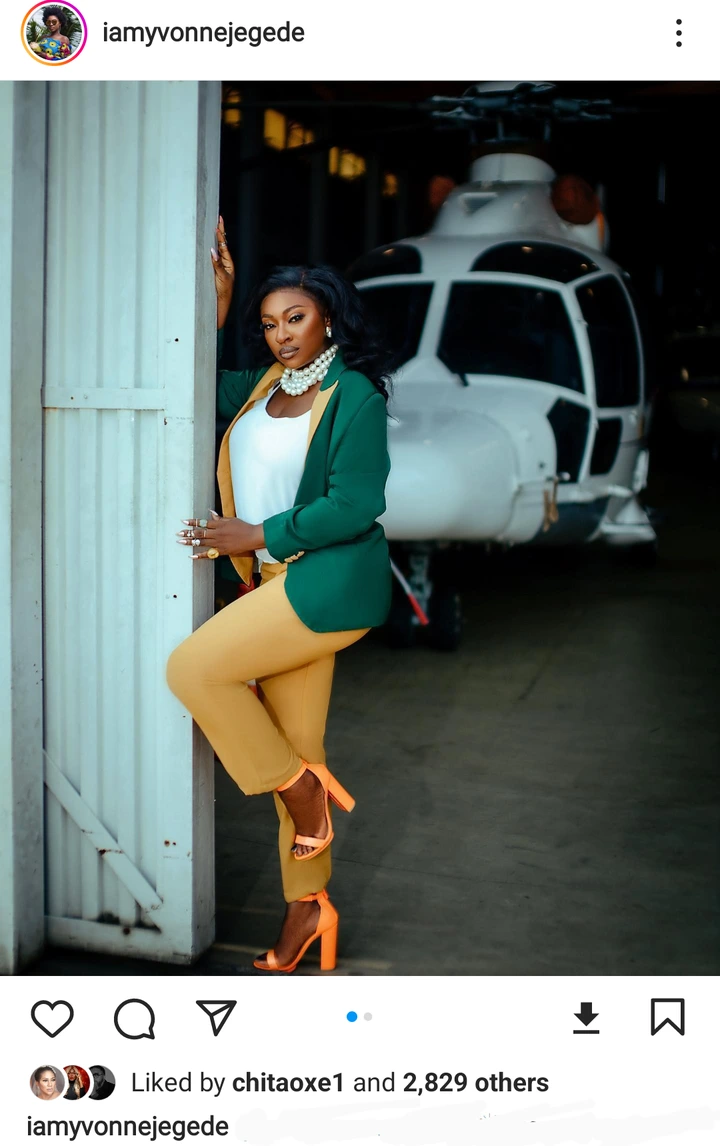 She put on lovely high heels as she took the pose with a white-colored plane. The actress has established herself as one of the most sought-after Nollywood actresses thanks to her ability to play different roles in movies, which has helped her achieve more fame in recent times.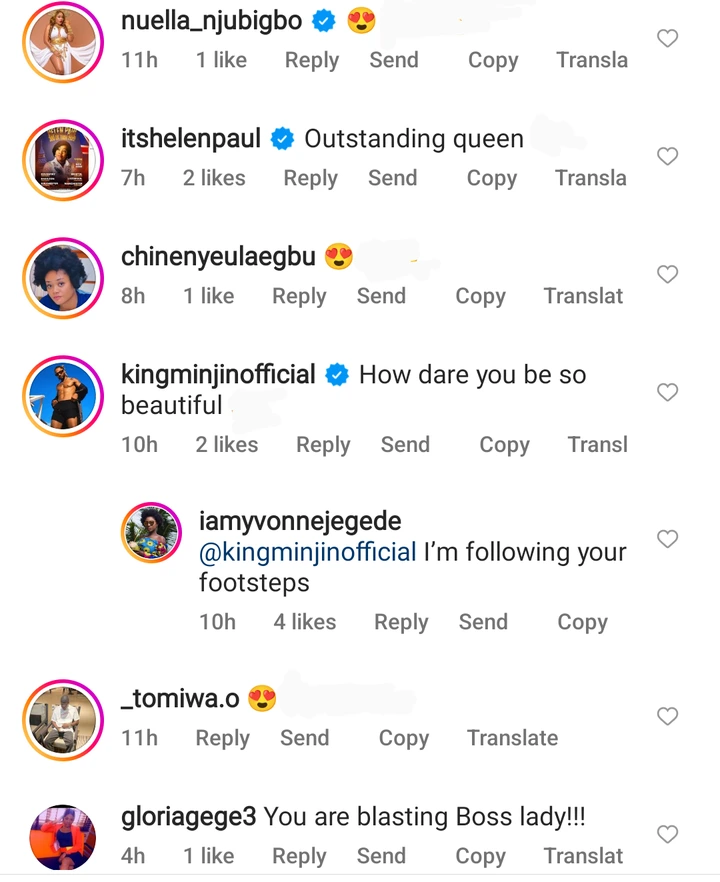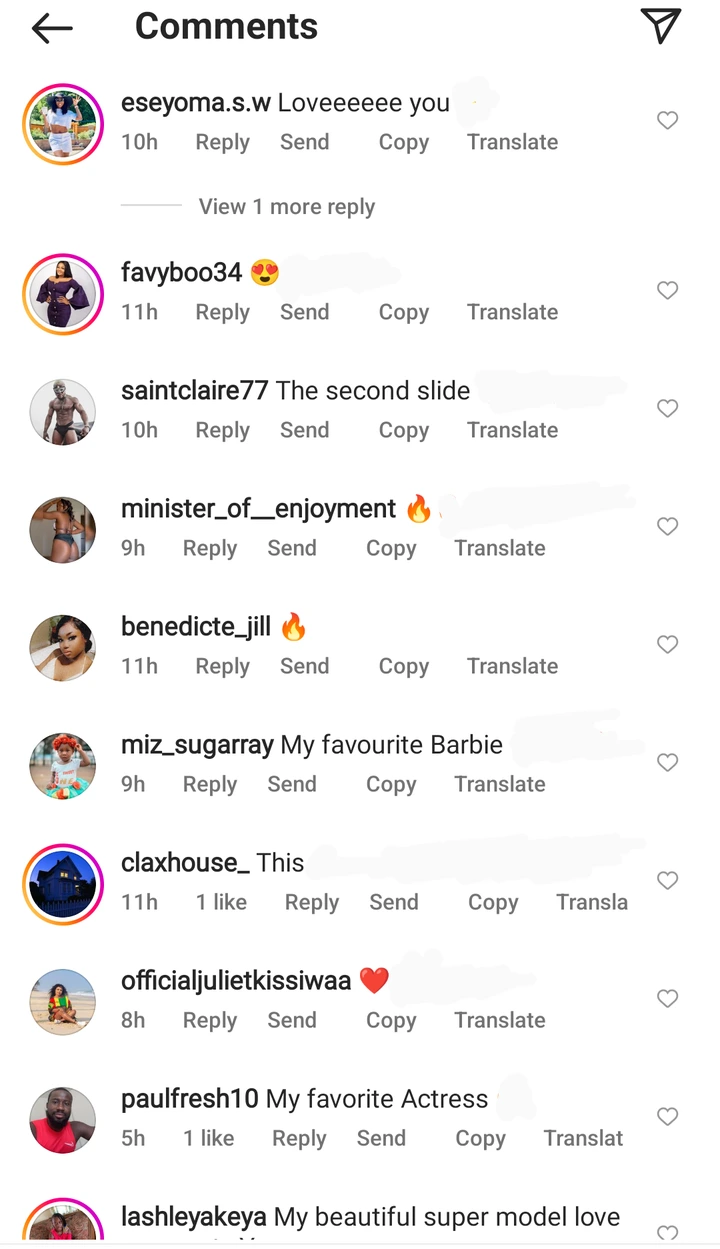 Popular Nigerian comedienne, Professor Jen Paul was quick to react to her new post by saying, "Outstanding queen." This reaction shows that the actress's new post is well-appreciated by the comedienne, who reacted positively to it.