There is no denying that Laura Ikeji is one lady that likes pampering herself to some desirable effect, the beautiful lady in a new post showed off her radiating self, as she shared so e photos, which more than showed how amazing she can be in her post.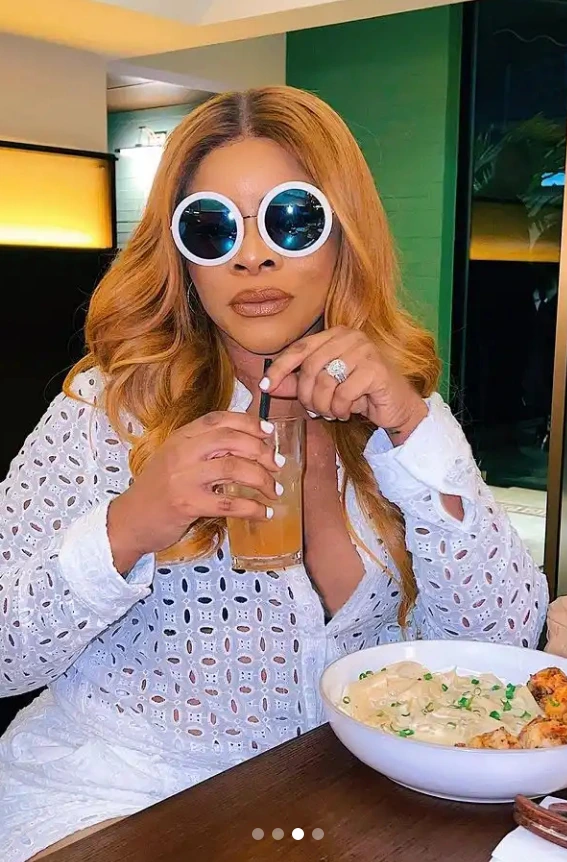 Laura who was dressed in a white outfit and enjoying some delicacy showed that when it comes to showing off her look, she has that fascinating effect attached to her display that she has often flaunted to the amazement of her fans who are often blown away by the lovely display she often showcases in her posts.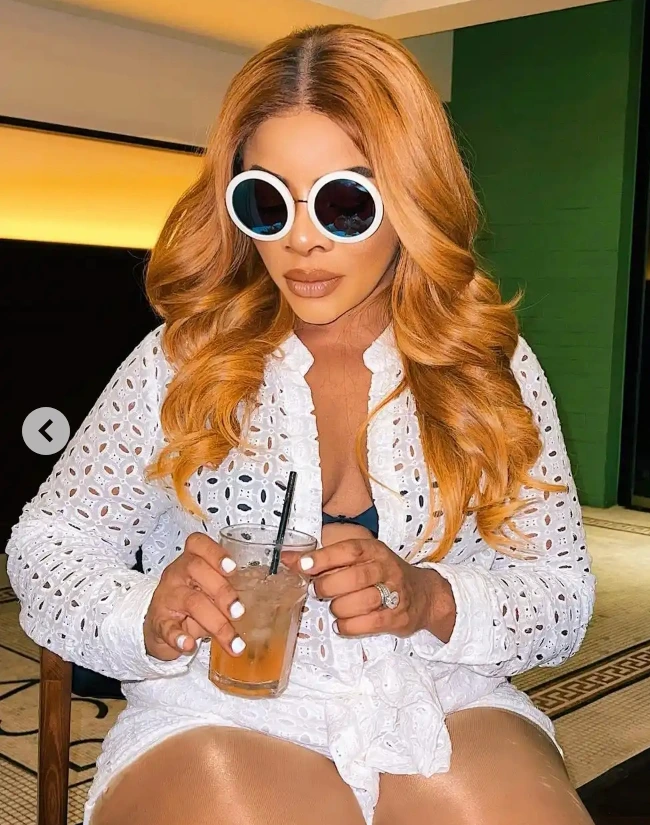 The beautiful mother of two look is such that is very appealing to see, as she has often shown that she has that endearing display of exotic gorgeousness, which she usually showed off to her fans who admire her, and are often left thrilled by the amazing personality who has become quite a role model when beauty, and looks is concerned, leaving fans to see her dazzling in her appearance, which she has often left many people feeling her to the core.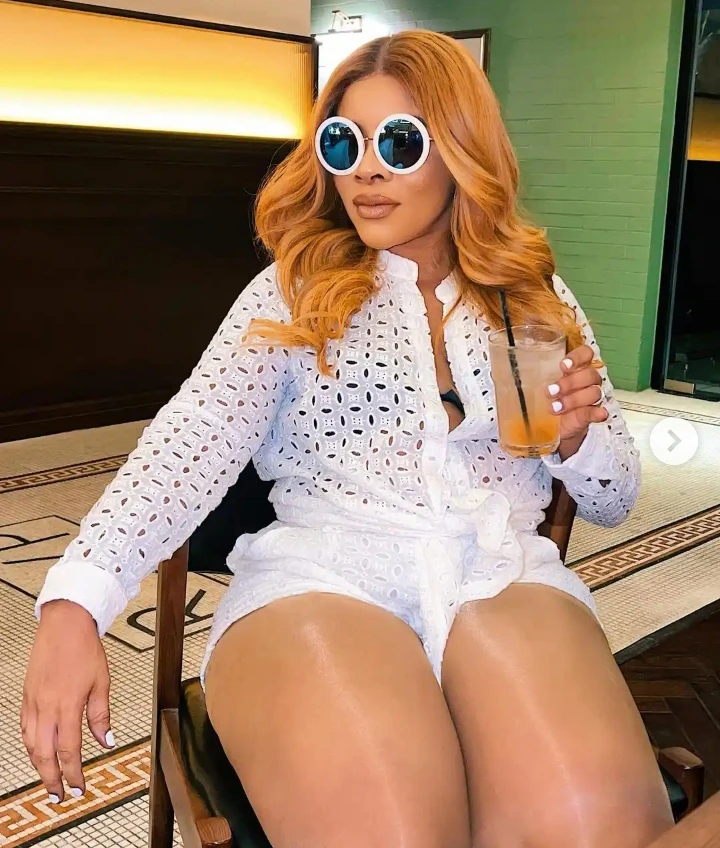 Images credit: Laura Ikeji Instagram page.