Nadia Buhari is a beautiful person who likes sharing images of herself on her Instagram page, the gorgeous actress in a new post gave some words of advise to her fans, via a caption on her post which reads " never think that what you have to offer is insignificant, there will always be someone out there who needs what you have to give. "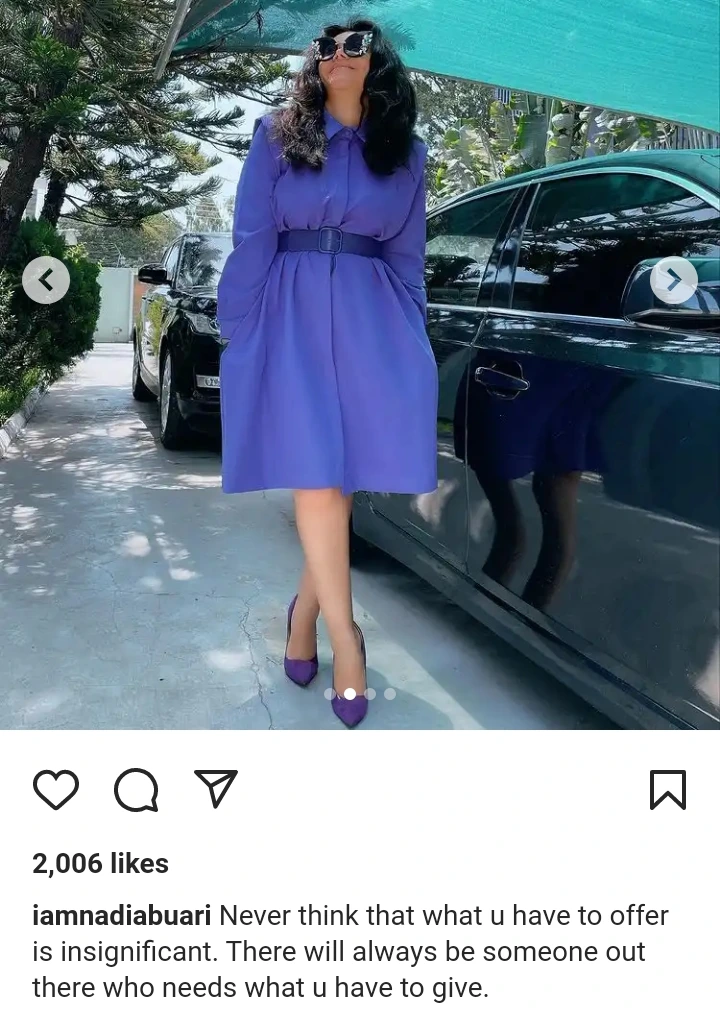 Her words were quite spirit lifting, which is exactly what many people out there who think that whatever they might have to offer as a person might not be worth it, as there are many people that are quite grateful and appreciative of what is given to them, so it is good for a person to always endeavor to give, and to have a positive mindset that his or her giving will be worth it.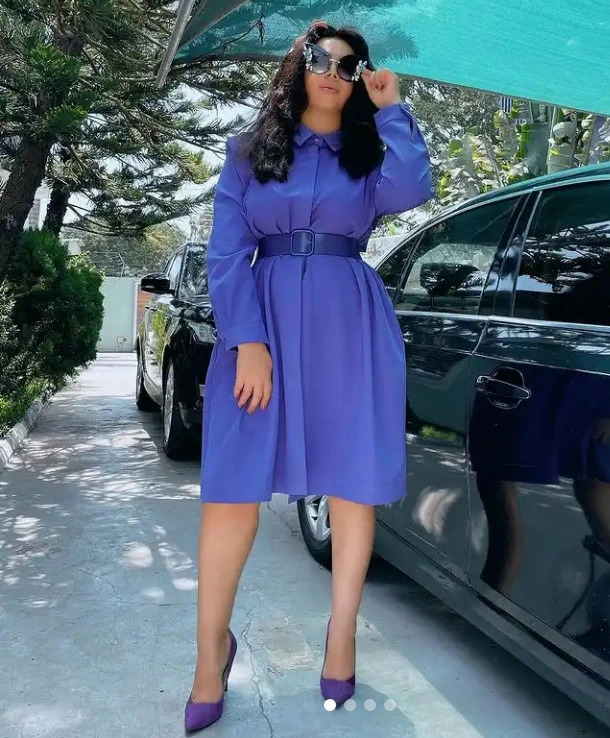 It is always something by positive when celebrities share words that are quite inspiring and pushes someone to see the light in matters that might be vague to them, as the popularity and trust people have in them often leads to people digesting their messages with much ease.