Veteran Nollywood actress idowu philips popularly known as Mama Rainbow has opened up on how the death of her husband changed her life. In an interview report shared by BBC NEWS PIDGUN the 80 year old who hails from Ogun State revealed that she suffered intensively to train her five children following her husband's demise. She said that she hustled more than anybody and that for a widow like her to be able to cater for five children and see them through school successfully, wasn't an easy task.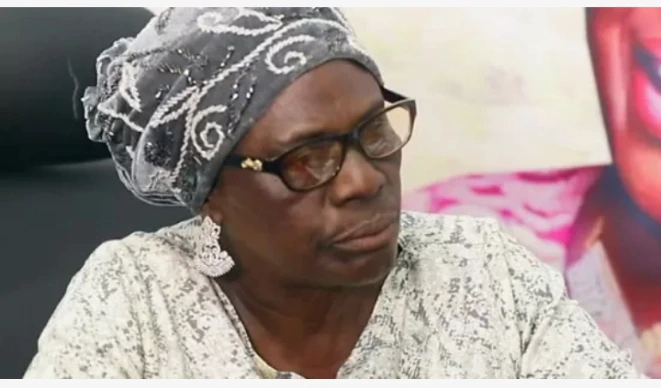 According to Mama Rainbow, her husband passed away in 1984 after battling with sickness for over two years, and at the time her children were very young and that was when her problems began. She said that the day her husband died, she felt like her world came to an end, and because she couldn't cater for the children, she asked that they should be buried alongside her husband. She stated that if it wasn't easy for two people to do it, how then can one person. She revealed that after her husband died, many people began to fight and disrespect her, and what pained her most was that they were the people her husband fed while he was alive.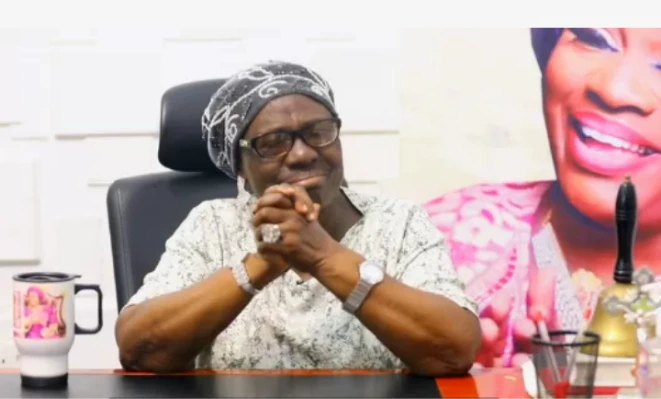 She further narrated her struggles as a Nollywood actress and how people wrote magazines calling her the cheapest thespian. She said that she was usually paid any amount and she had no choice but to collect because she didn't have any husband to give her money. She added that sometimes she would trek home from movie locations and it was only God that helped her. According to Mama Rainbow, she and her children once lived in trenches where water would always flood their house especially when it rains. She stated that one day she came back home to meet her children crying because the landlady told them that if she cannot afford to pay rent, she should go and die like her husband. She concluded that she really suffered for the sake of her children, but now she's happy that all the suffering has paid off.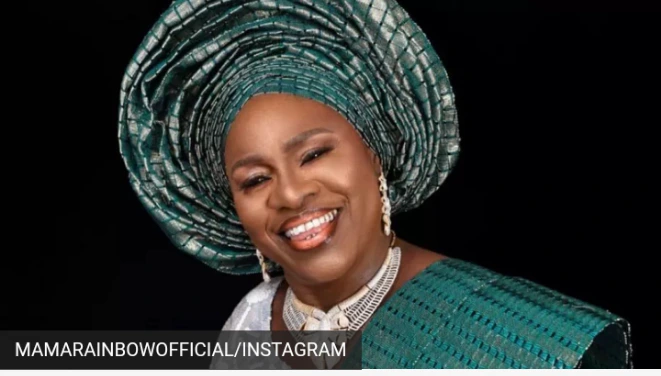 Mama Rainbow is currently an ambassador for a number of brands in Nigeria. She's regarded as one of the pioneers of the Nigerian movie industry Nollywood.