Nkechi Blessing Sunday is a Nigerian  actress, director, social media influencer, brand ambassador, business owner, and content creator.
The gorgeous lady recently released images of herself to her fans in order to display her glittering beauty. She enjoys flaunting her good looks on social media, and this time she was successful in doing so by showcasing her gorgeous makeup and two-piece dress. Her followers' enthusiasm when they first saw her pictures knew no bounds, and they immediately reacted.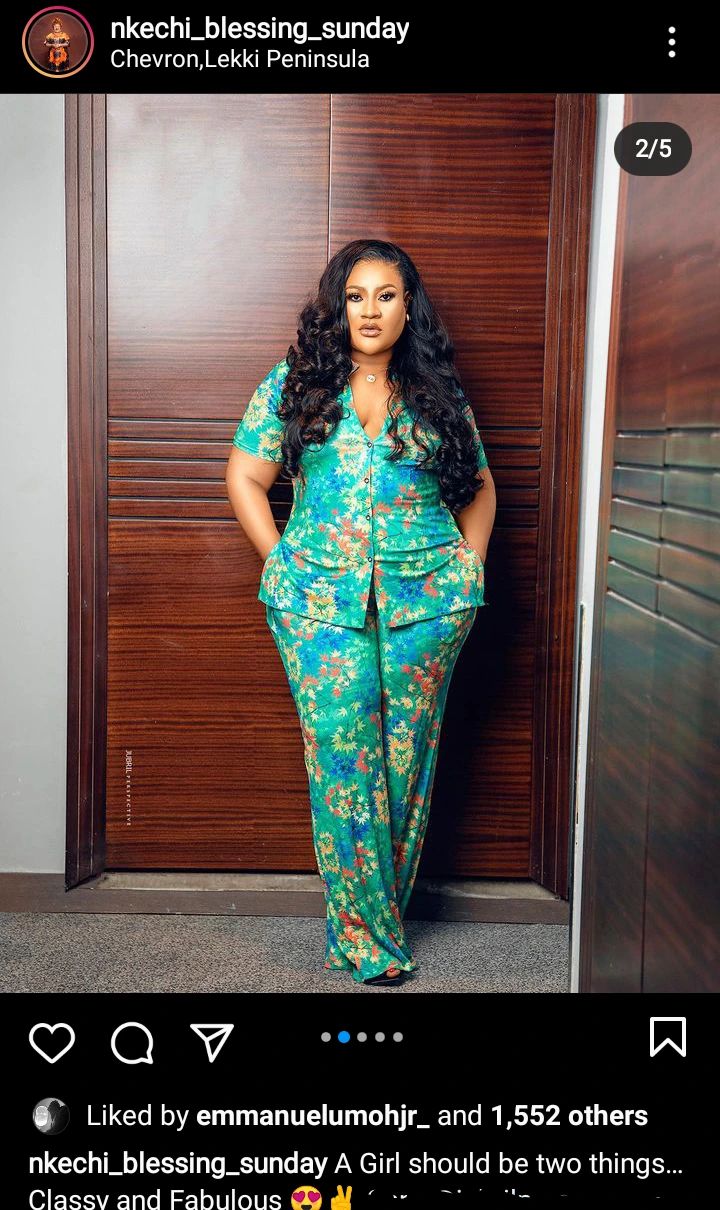 This time, she showed up looking lovely, her features emphasized by her makeup and well-groomed hair. Additionally, she was elegantly attired in a vibrant two-piece dress and handbag, which gave her a stunning and flawless appearance. She captioned her photos "A Girl should be two things.. Classy and Fabulous"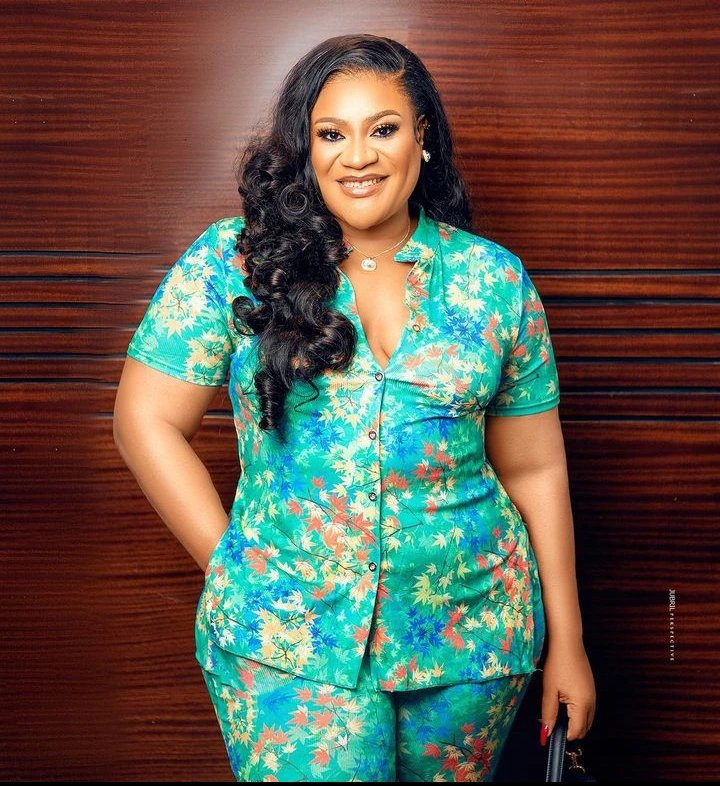 Fans of Nkechi Blessing other social media users and colleagues dashed to the comment section of her post as soon as she shared the pictures on her Instagram page to praise her classy appearance.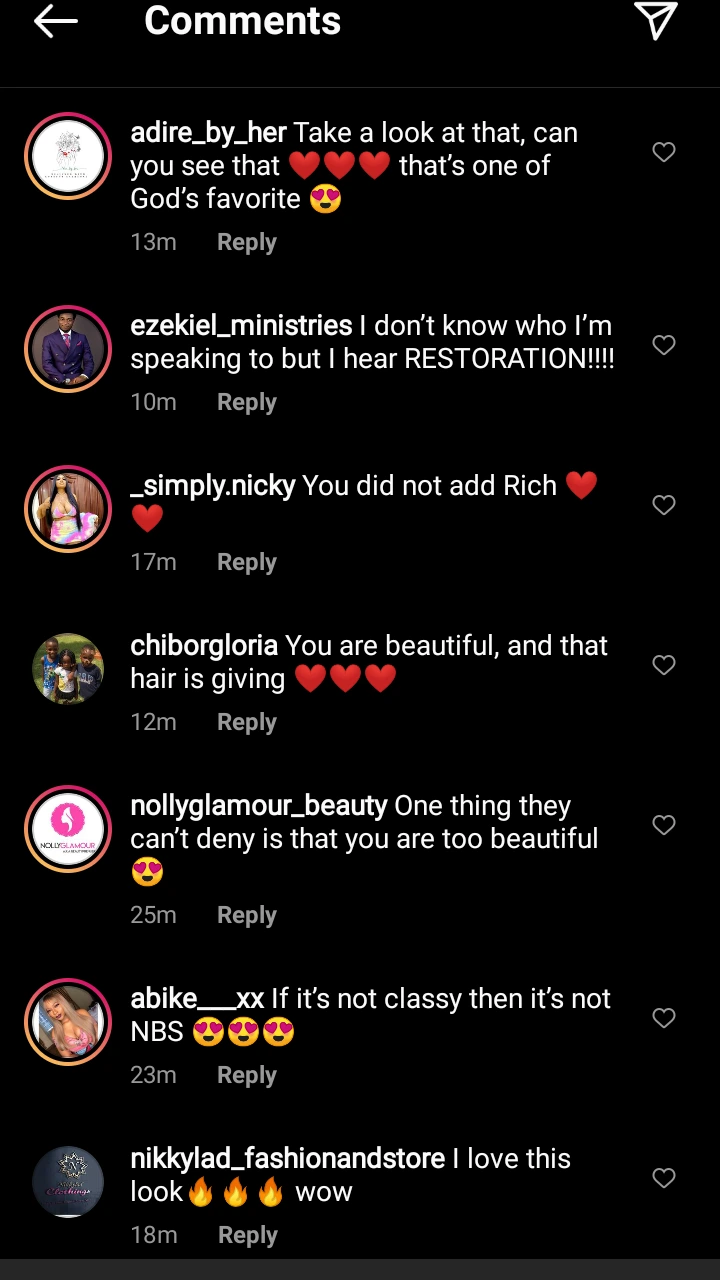 According to the comments, it is obvious that actress Nkechi Blessing has a stable fan base who are consistently wowed with her fashion sense and shower her with compliments as a fan said "One thing they can't deny is that you are too beautiful".