Princess Chidinma Agunobi popularly known as Princess Salt, is a Nigerian actress, model, brand ambassador, fitness instructor and entrepreneur. In order to show off her unaltered beauty, the lovely woman shared stunning photos of herself to her followers.
She enjoys flaunting her captivating appearance on social media, and this time she was successful since she was dressed stylishly and posed for snapshots. When her followers saw her pictures, they were ecstatic beyond measure and started commenting right away.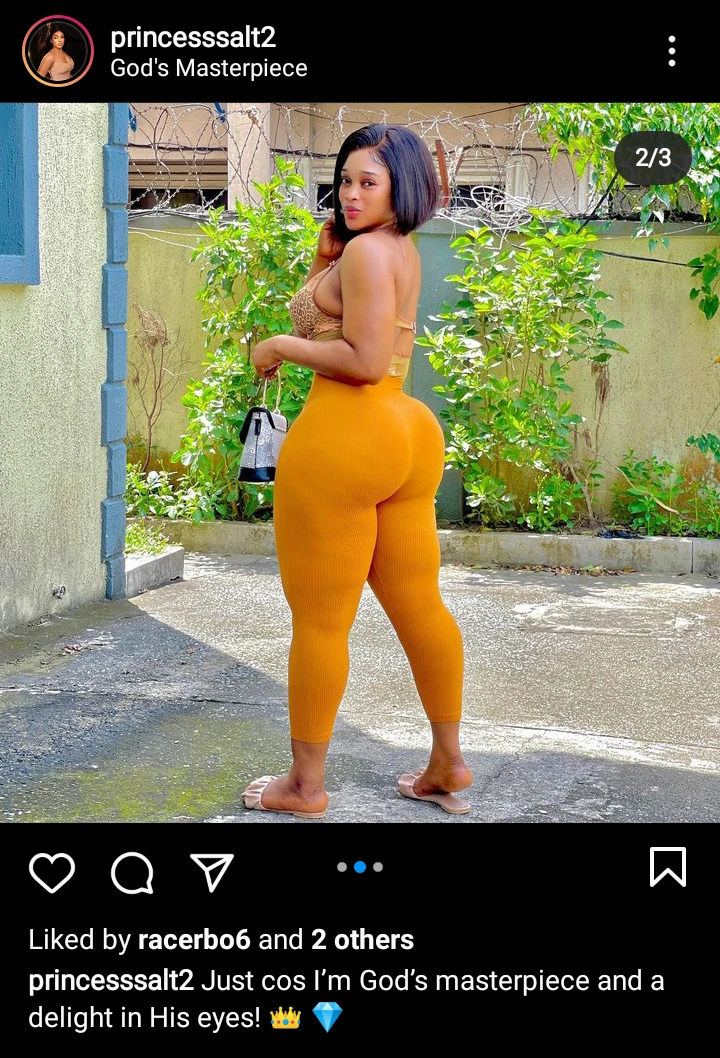 This time, she wore a sleeveless top, leggings that highlighted her features, tastefully applied makeup, footwear, and a handbag that emphasized her pristine beauty and skin tone. Because of her curvy figure and outfit choice, she epitomizes beauty and fashion. She captioned her photos "Just cos I'm God's masterpiece and a delight in His eyes!"
The photographs were immediately put to actress Princess Salt's verified Instagram page, where fans, admirers, and other internet users could see them and react in the comments section.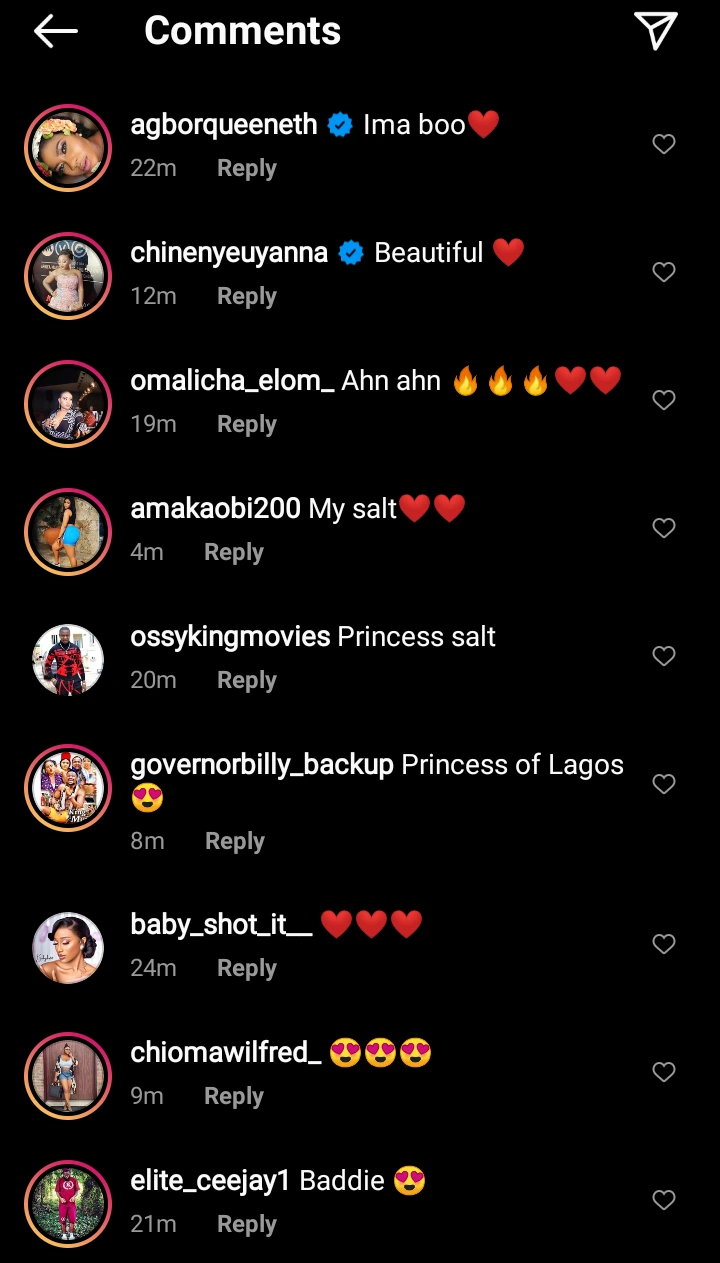 According to the comments and replies, it is clear that actress Chidimma has a number of devoted followers who are continually enamored with her sense of style and offer her heartfelt compliments.