A few hours ago, popular American rapper, Cardi B took to her verified Instagram page to post some beautiful photos of herself rocking a silver-colored support garment commonly known as a corset.
The Instagram post she made came in 4 slides, the first three being Cardi B posing like a model, and the last being a video that featured the American rapper walking majestically towards the camera with a black background behind her — she captioned the post: "Give Me Something"
Below are the photos she posted on Instagram: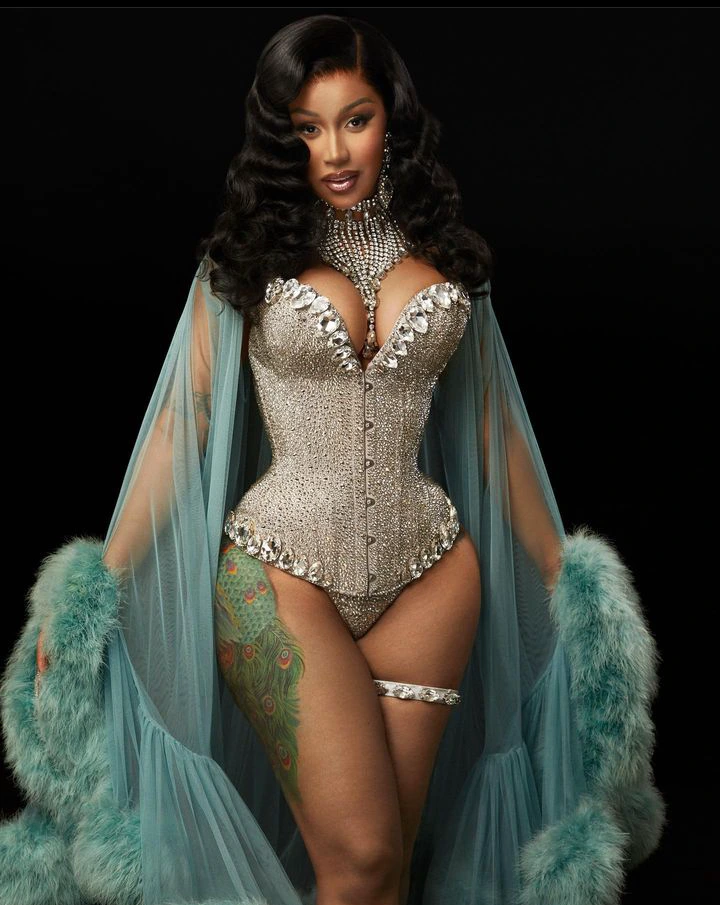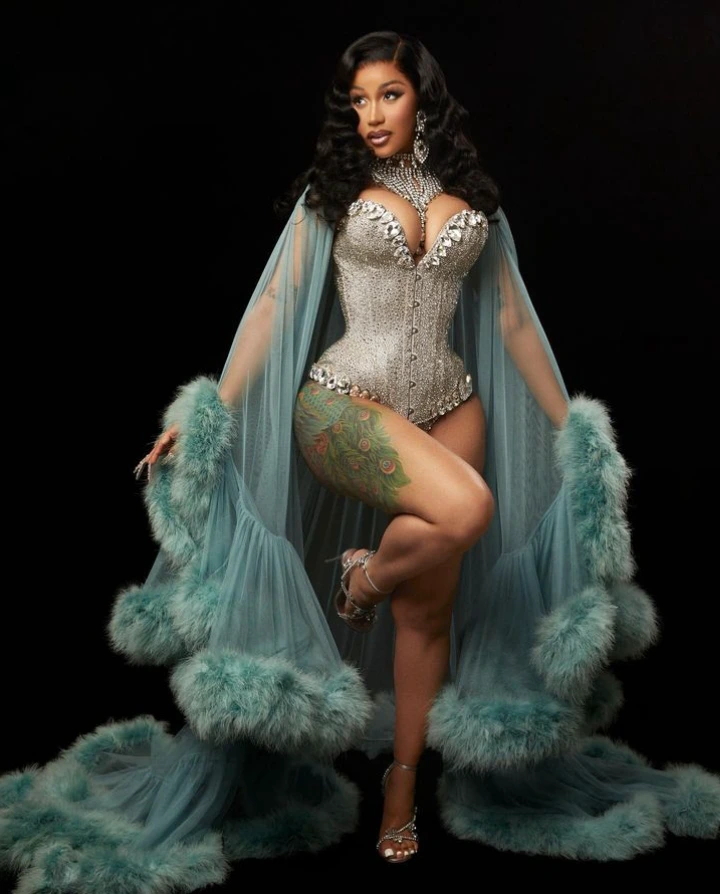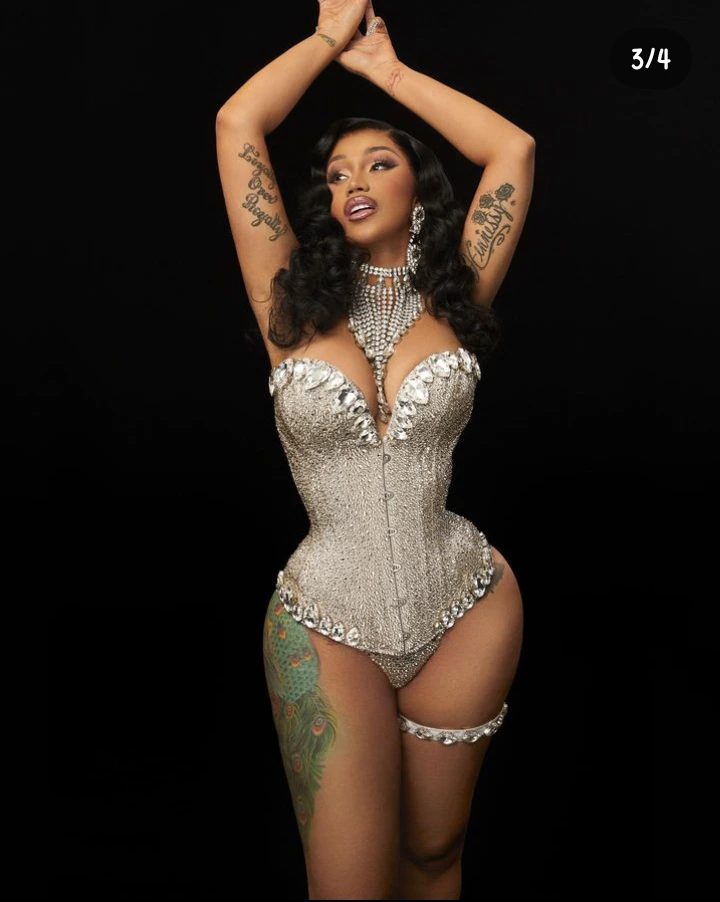 Photo Credit: Cardi B || Instagram
Reacting to her post, her Instagram followers (fans and some notable Instagram celebrities) took to the comments section to shower praises on the rapper's beauty and also her dress.
Below are screenshots of their reactions: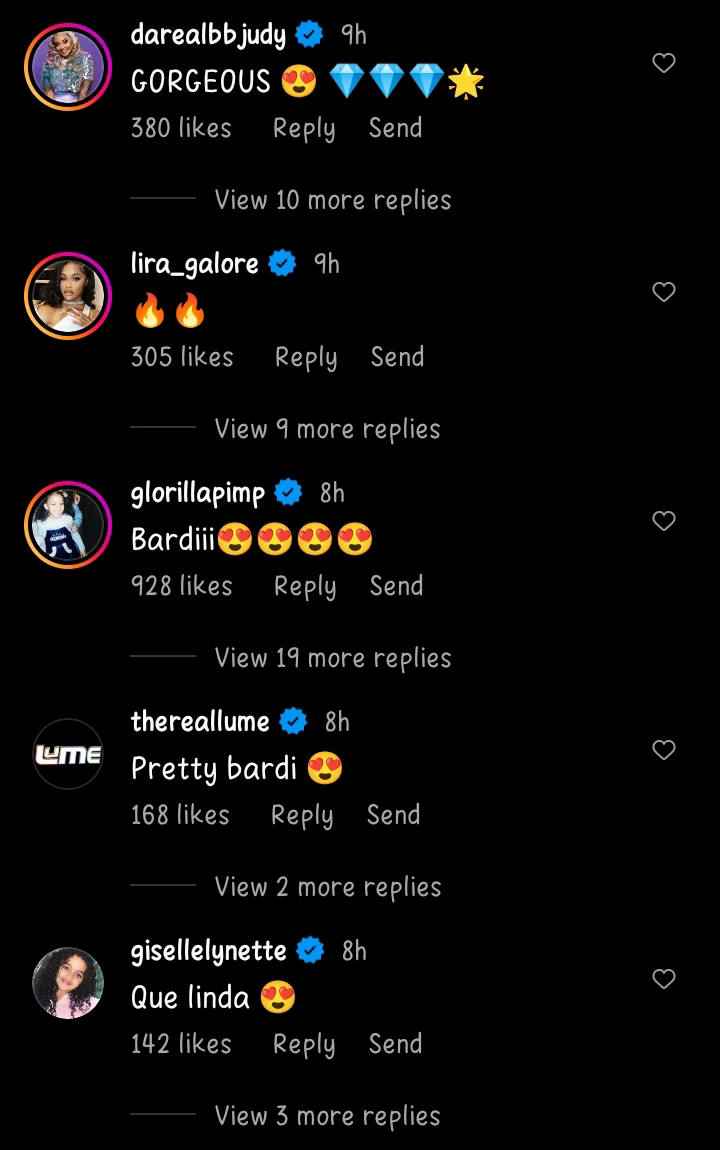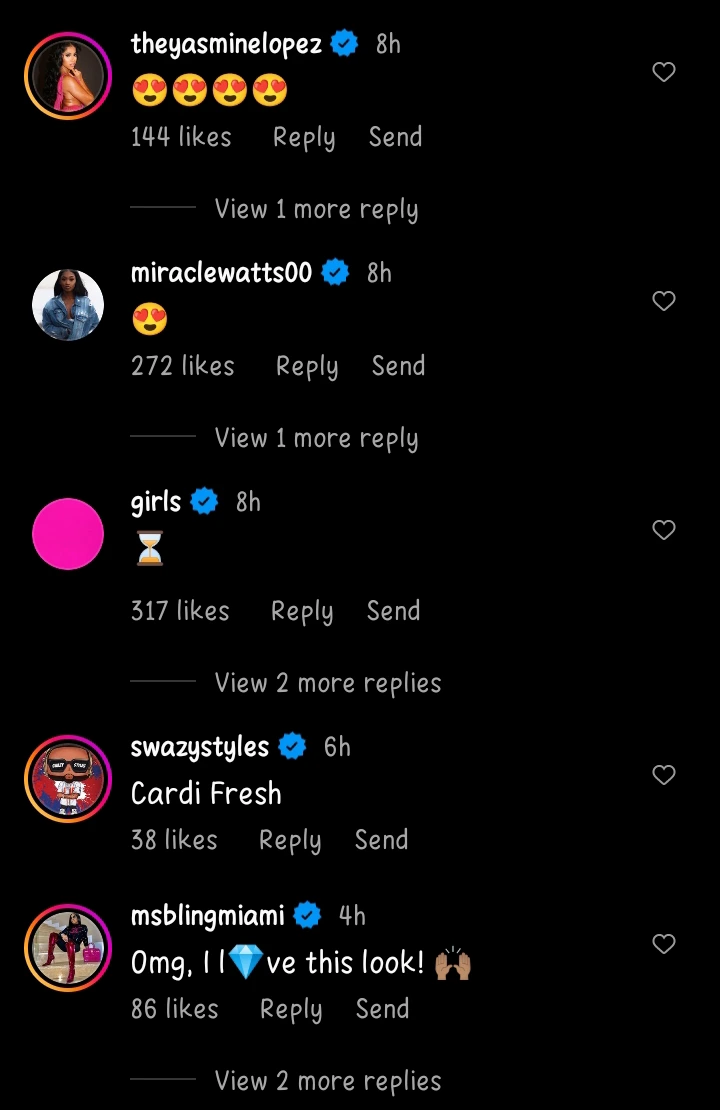 Photo Credit: Cardi B || Instagram
What are your thoughts and opinions?
Thanks for reading!