Popular American socialite, Kim Kardashian, who happens to be the ex-wife of famous American singer, Kanye West, has shown off the nice looking outfit she wore on her birthday. She is someone who loves to showcase her beauty on social media in different outfits, and she did the same again as she appeared in a fishnet outfit. Upon seeing her new post, her fans could not help but react as they expressed different opinions on her post.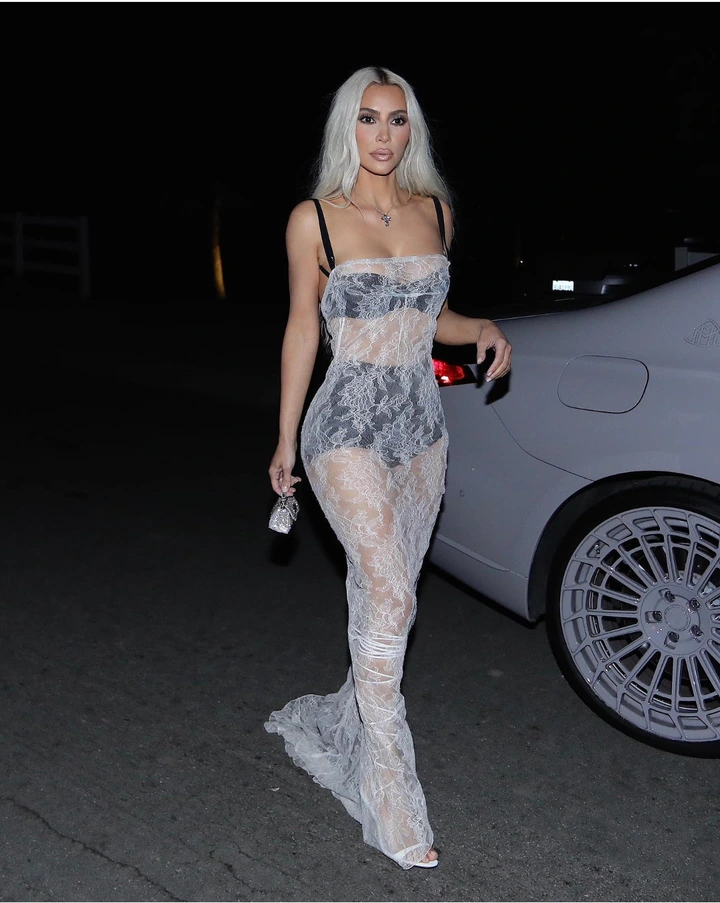 She used her latest Instagram post to announce that it was her birthday, as she was seen coming out of her white luxury car. She applied neatly done make-up to her face that matched her skin color. She showed up in a stunning blonde hairdo that enhanced her beauty.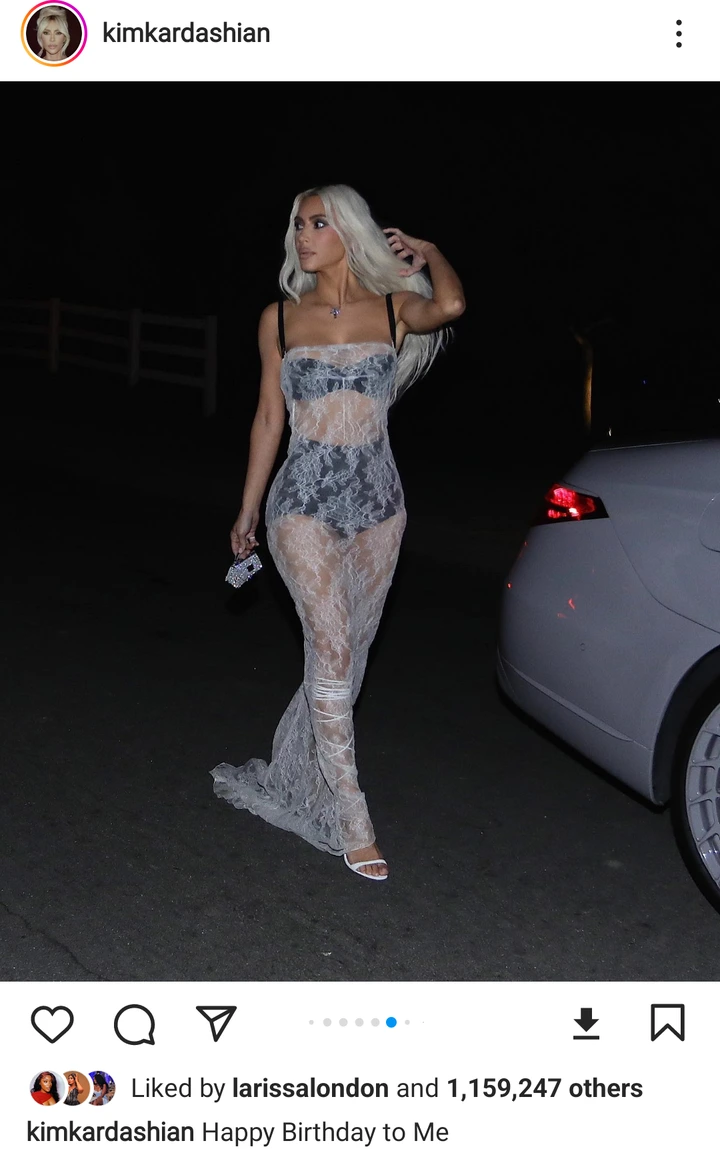 She captioned her post by saying, "Happy birthday to me." This caption alongside her pictures attracted the attention of her fans as they reacted quickly to them.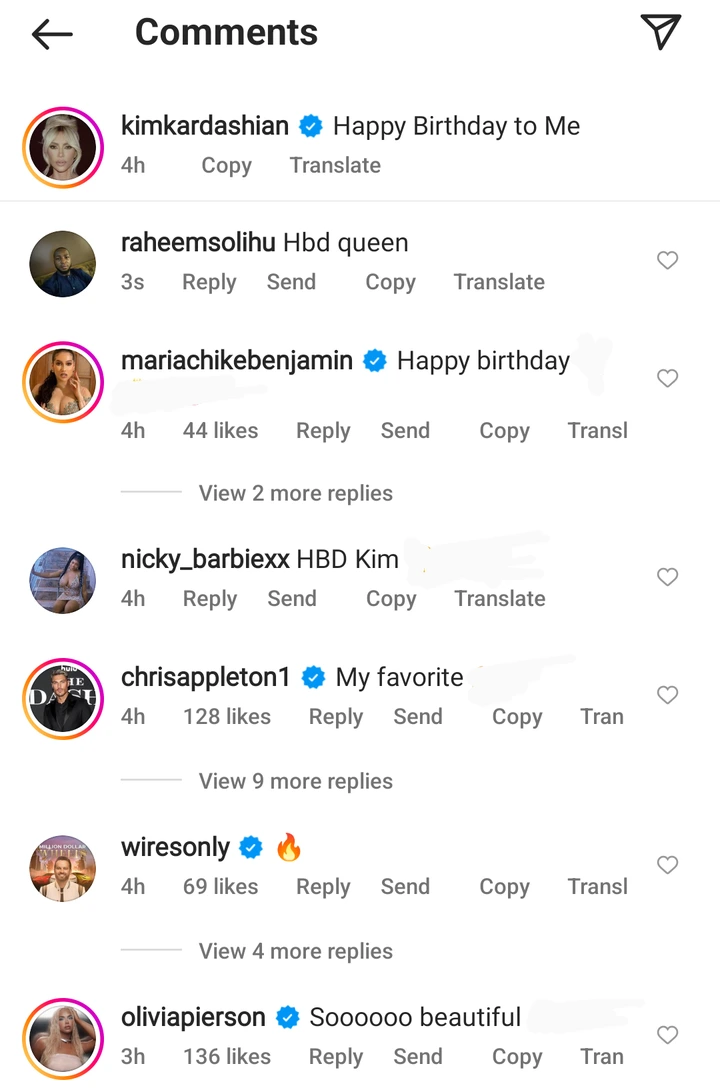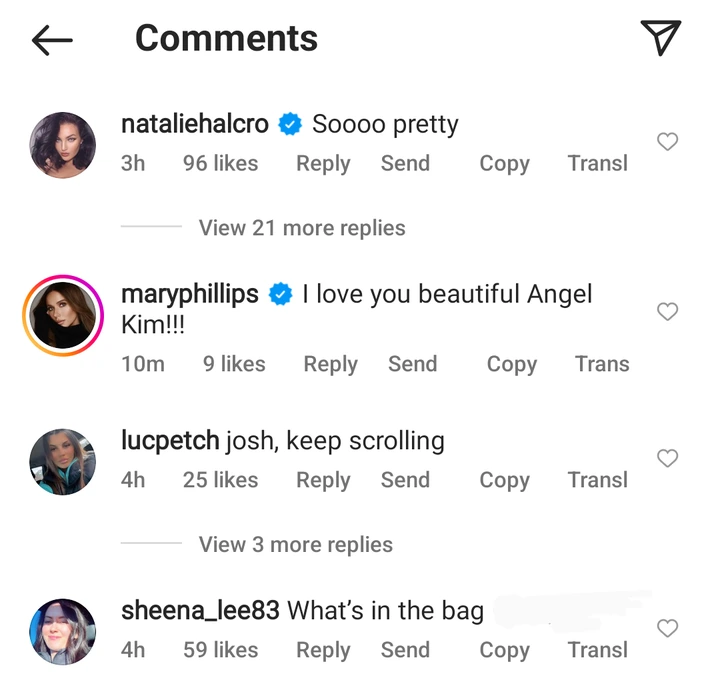 Judging by the comments and reactions on her post, it is clear that her followers were impressed with her outfit, as they reacted positively to it, while others wished her a happy birthday as well.