There is no denying the fact that Regina Daniels is a stunning actress that is renowned for what she does on the television screen, the pretty mother of two shared some fascinating images of herself looking so adorable, as she discloses via her caption that " she is such a hottie. "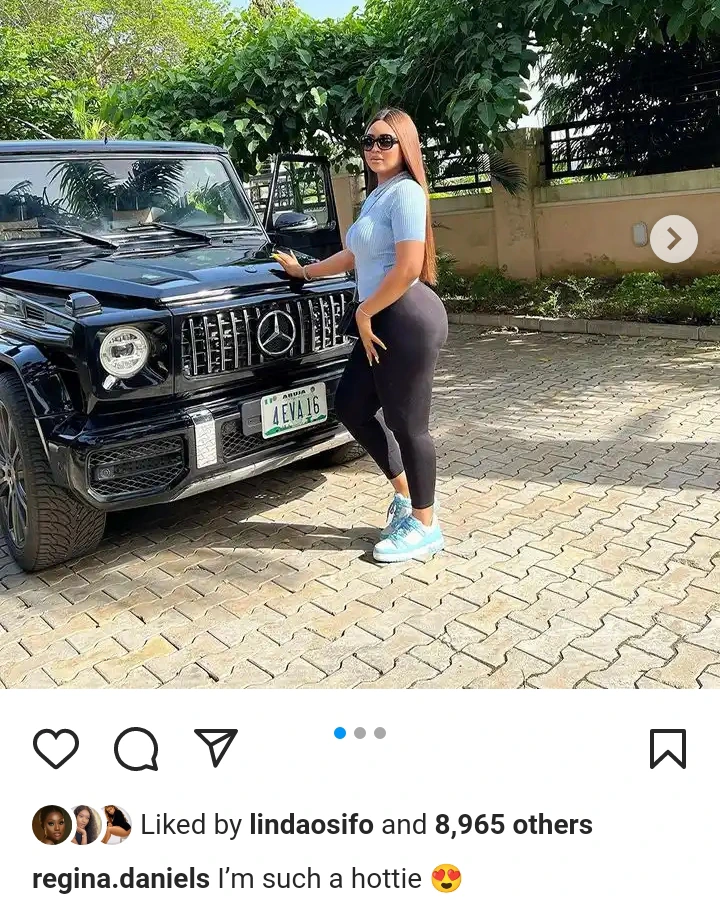 The pretty actress in her display was dressed in a shirt and tight fitted pant, which showed her enviable physique, an attribute of hers that many people are fascinated by, as she has such a beautiful shape which usually makes images posted by her very fascinating and attractive.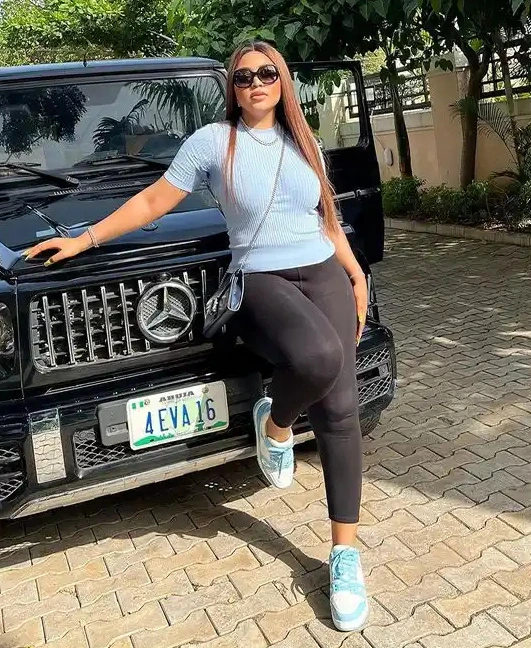 The actress has never been the type to share her display without marvelling her fans who are quite often in awe of the endearing displays she always showcases on her post, which definitely is something that has made her such a force to be reckoned with, as she easily looks impeccable in her fashion, which might have been necessitated by the fact that she is a fashion entrepreneur.
Images credit: Regina Daniels Instagram page.