Popular Nigerian crossdresser and influencer, James Brown, has said that he is single and currently looking for a wife. The crossdresser who had said he would not do crossdressing again, made this known via his official Instagram page on Monday, 31st October 2022, as he also shared picture of himself dressed like a man.
Taking to his official Instagram page, he noted that he is the latest bachelor in town, said "The latest bachelor in town, I am single, looking for a woman to call wife".
The sudden change of James Brown who changed his nickname from "princess of Africa" to "King of Africa", has been attracting a lot of controversial reactions from netizens. Recall that last week, he had said he dumped crossdressing, now, he is looking for a wife.
It's possible to dump crossdressing and get himself a wife. He has gotten what he wants; money and fame. So, it's time to set his life straight", one person reacts.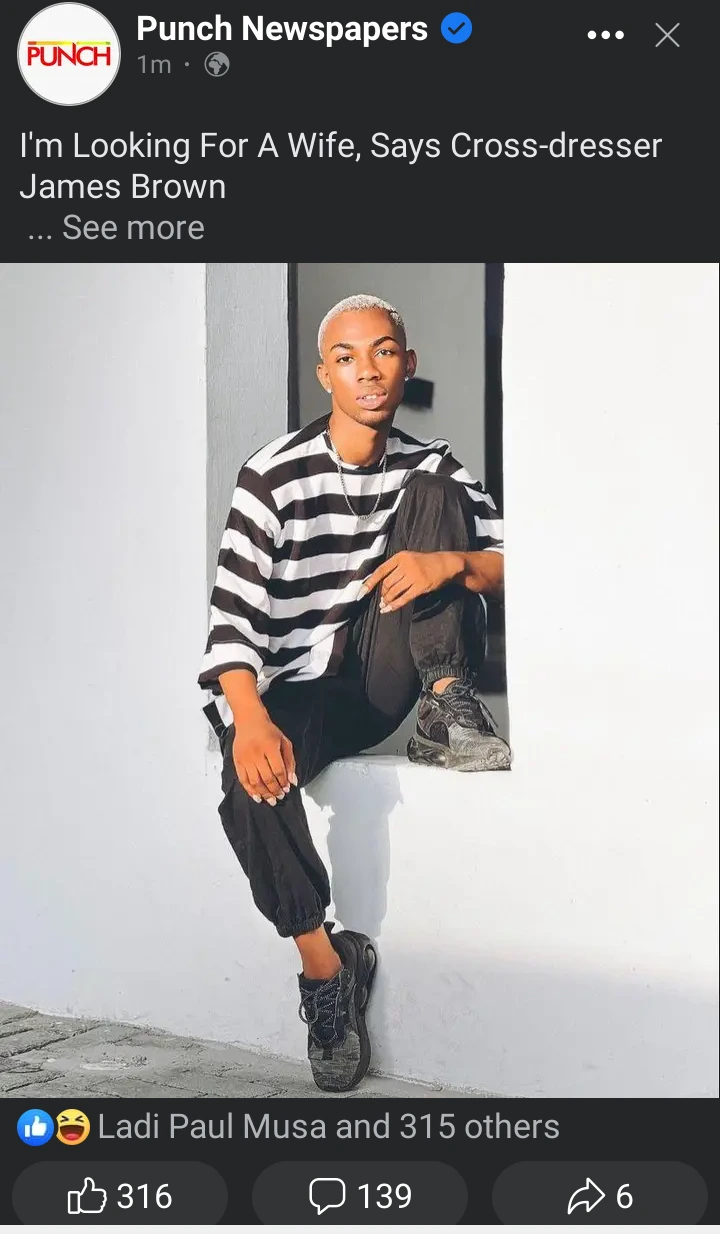 Credit: PUNCH