Toke Makinwa is a lady that is blessed with great beauty, as she has such a distinctive look to her appearance, which is always beautiful. The gorgeous reality star in a new post acknowledge the struggle she has gone through in life via a tweet that reads " I'm thankful for the struggle that made me the person I'm today. "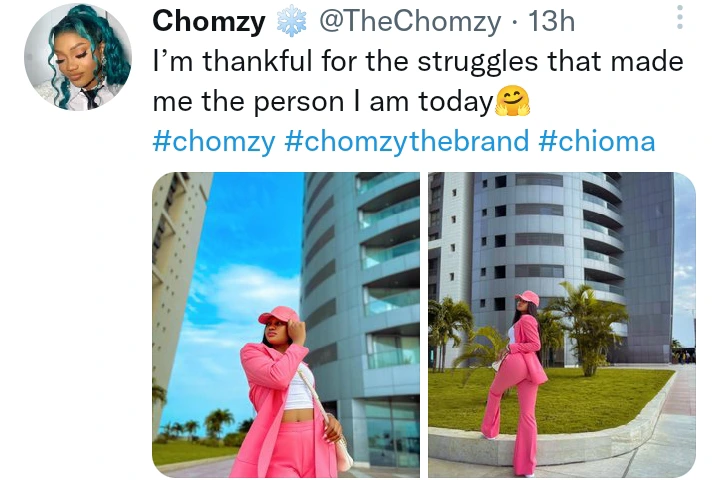 The beautiful model who was dressed in a pink tuxedo, while showcasing her gorgeousness in a serene environment is showing that like a normal human being, she has had to work hard to get to the position she currently occupied, which is a good thing, as it is a constant struggle for people trying to get to a better phase in their life, and for her finally reaching that level of goodness is a win which was made possible via hustling.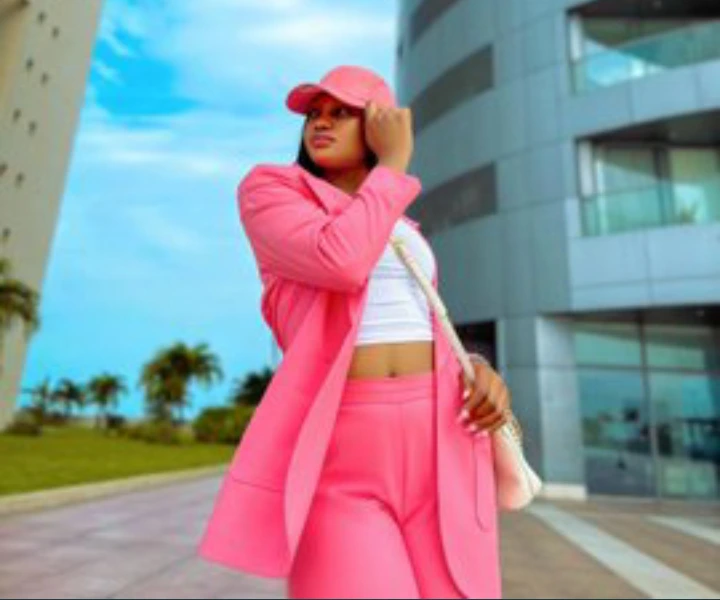 There is no doubt that her caption and beautiful images is going to serve as a motivational factor for a lot of her fans who will be quite blown away with her display of gorgeousness and blissful life, as she posed elegantly in tbe images she had shared.