Yoruba movie actress, Arinola Odubela, has used her latest Instagram post to advise her fans to climb the mountain so that they can see the world, not so that the world could see them, while also stating that sometimes we have to walk away from what we want in order to find what we deserve because great things do not come from comfort zones, according to her. She followed up her statement with new pictures of herself as she showed off her outfit for an occasion.
She is someone who loves to showcase her beauty in different outfits on social media, and she has done the same again by appearing in a crop top outfit and leggings that look good on her. She showed up with a nice-looking hairdo that enhanced her beauty.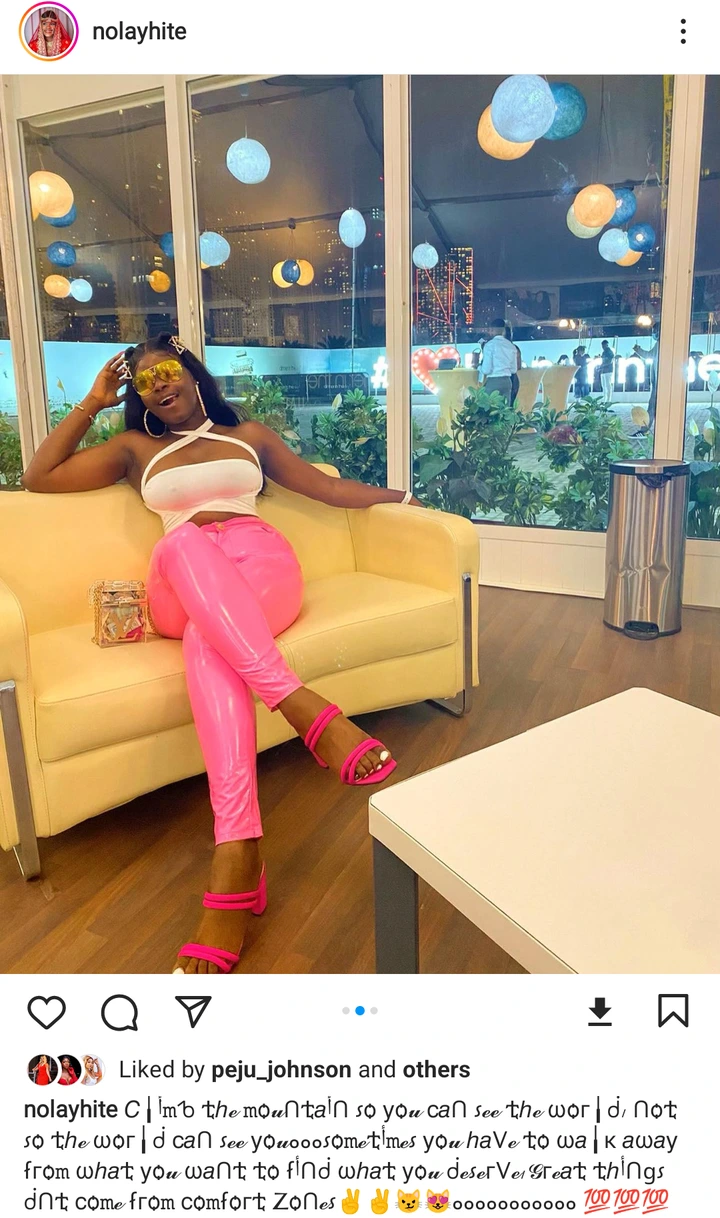 She made a statement in her caption by saying, "Climb the mountain so that you will see the world, not so the world can see you." Sometimes you have to walk away from what you want to find what you deserve. Great things don't come from comfort zones.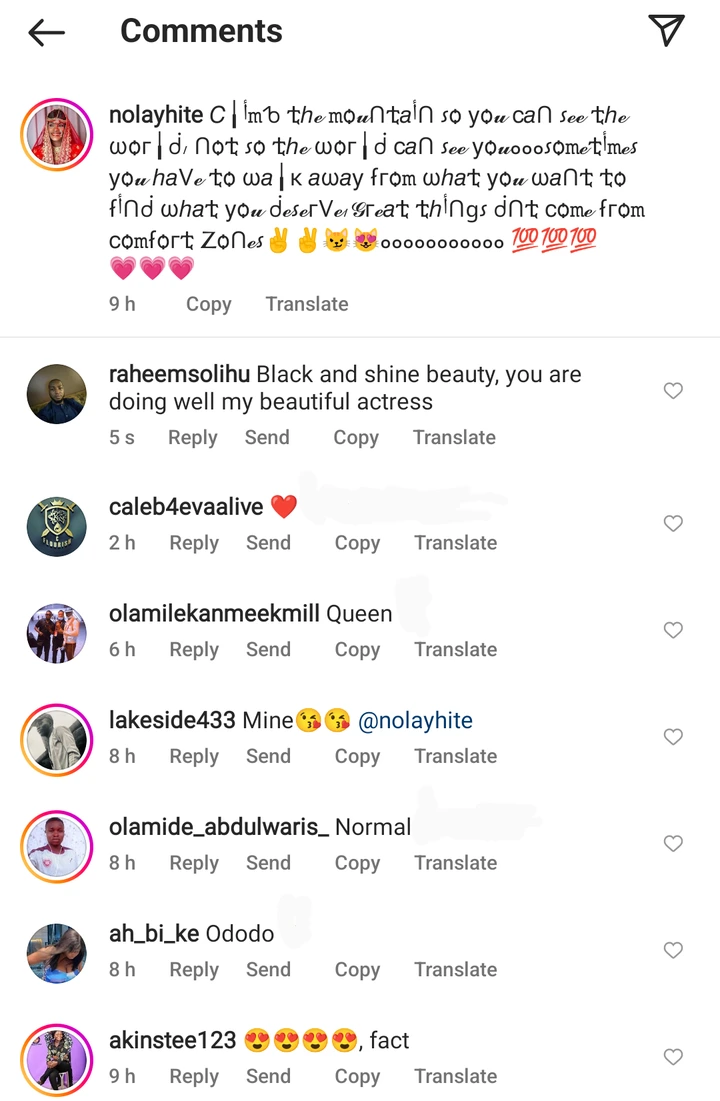 Some of the people who saw the post were impressed with her outfit, as they reacted by praising her and saying positive things about her looks on her outing, while others who found her caption interesting also reacted differently to it.