"South African Ladies Love Nigerian Men Regardless Of Their Money And Looks" Actress Cindy Okafor
Popular Nollywood actress, Cindy Okafor, has used her latest post to reveal how Nigerian men are treated by South African women. She made this known on her Instagram story, where she disclosed that the ladies in South Africa love Nigerian men regardless of their financial position and their physical appearance.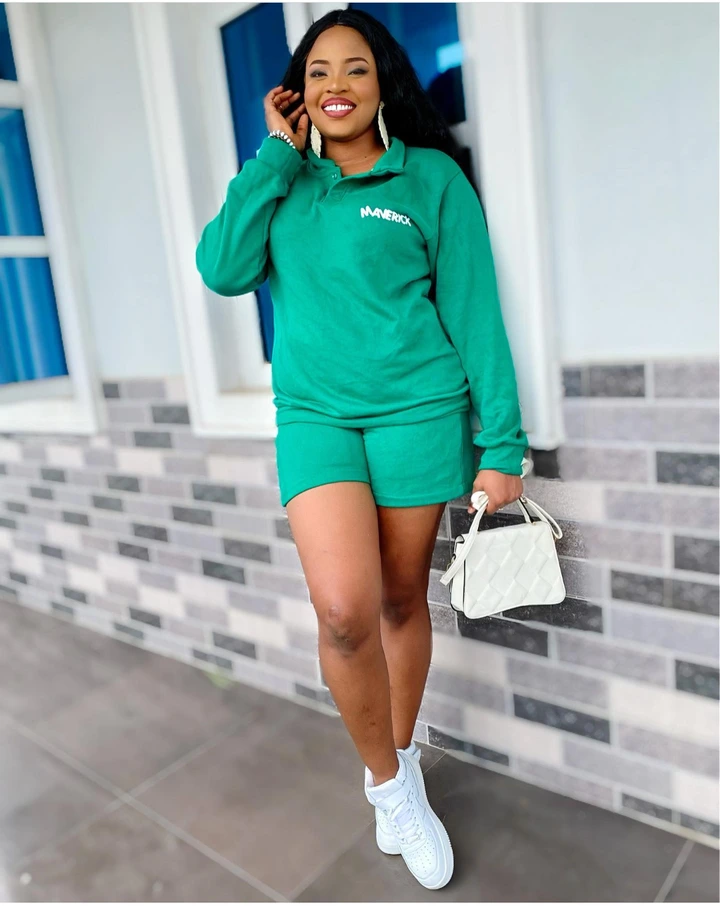 She made it known that Nigerians should know that she has seen a lot of things happen to Nigerian men in South Africa and how the South African ladies can do and undo things in order to win the hearts of Nigerian men. She revealed that they take good care of Nigerian men over there and also stated that they are regarded as "hot cakes" by the women in the country.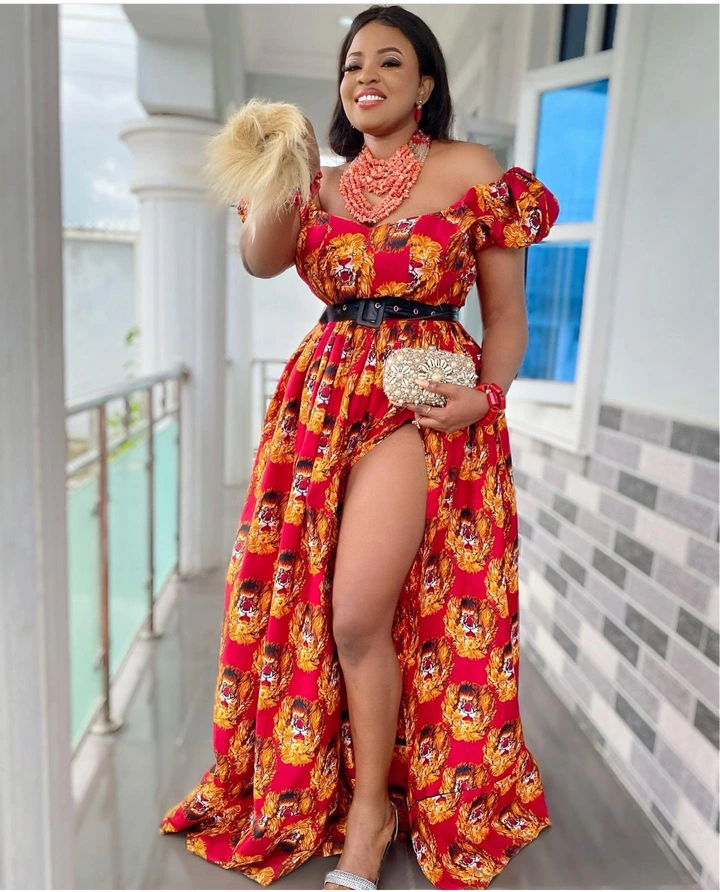 In the statement she wrote on her Instagram story, she said, "Nigerian men are serious hot cakes in South Africa." My ear is full, and my eyes have seen how the ladies over here can do and undo for a Nigerian guy. His financial status and looks doesn't matter, in fact they will take good care of you very well."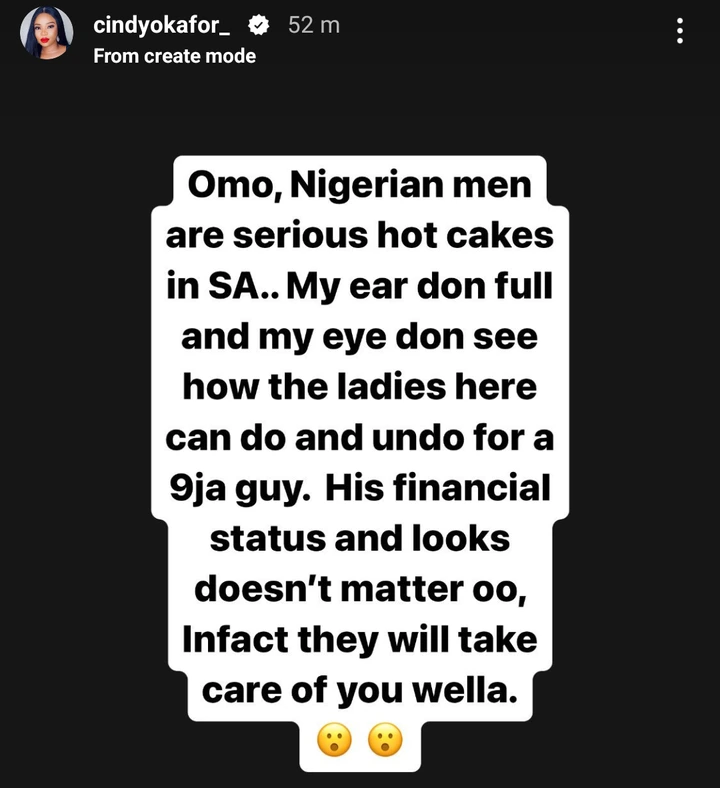 The actress is currently in South Africa, and that gives her insight to reveal her experience of how Nigerian men are being treated by the South African ladies over there.