Former BBN star, Tega Dominic, has used her latest Instagram post to reply to one of her followers who asked her if she was still living in her husband's house after her participation in the BBN reality TV show. She shared the post on her Instagram story, where she gave an accurate reply to the fan.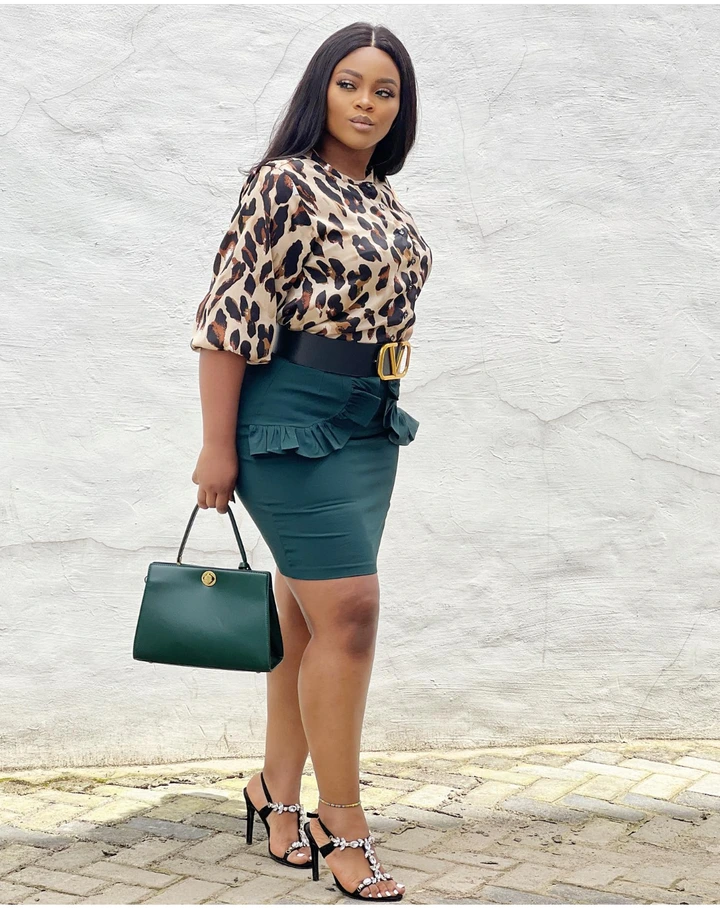 In her own response, she asked the fan saying that she is not her mate, without giving a straight response wether she is still in her husband's house or not.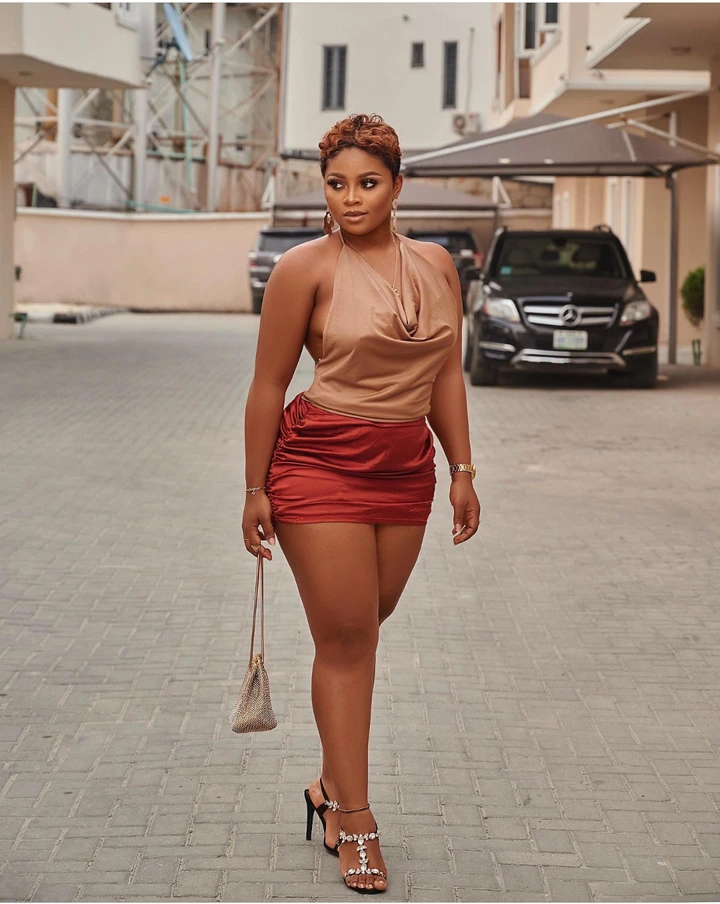 On the post she shared on her Instagram story, she said, "Are you still in your husband's house after you left the BBN show house?" While Tega quickly replied by saying, "You see your mate here?"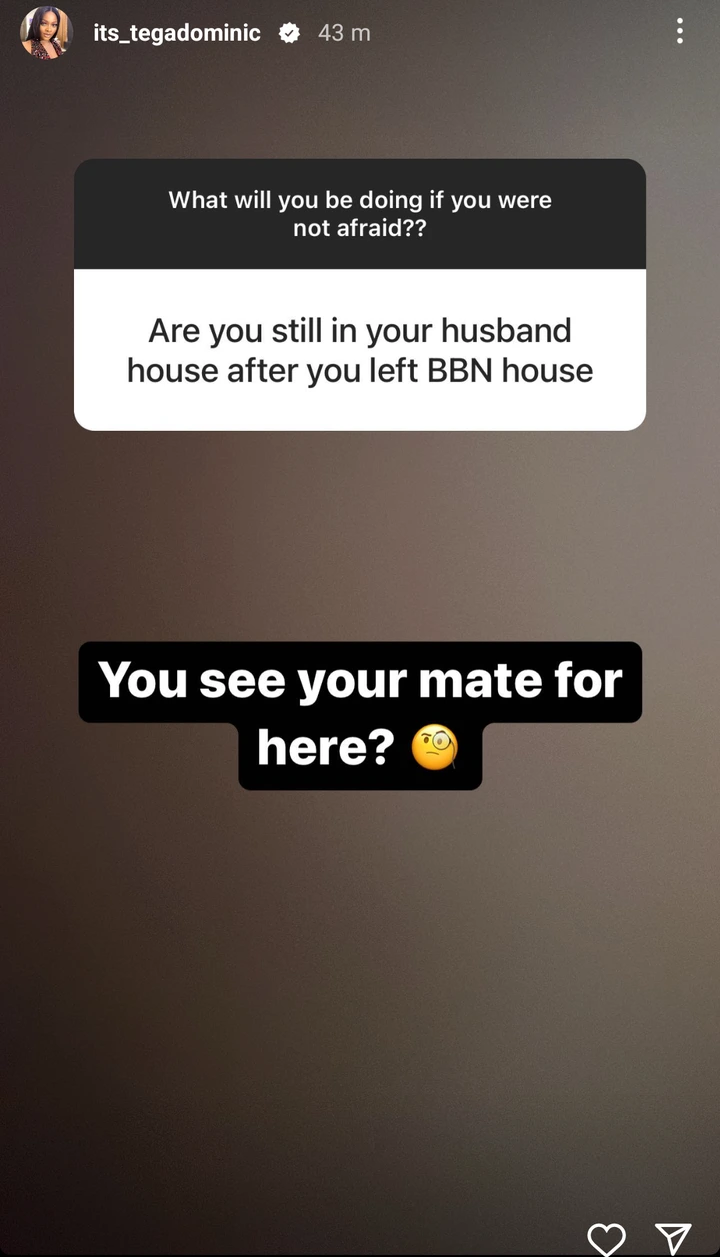 Tega Dominic is one of the breakout stars of the BBN show, and she has become a well-known figure among her fans on social media thanks to the popularity she gained during the reality TV show.