It seems popular female comedian, Ada Jesus is also a great dancer. The female skit maker recently posted some videos of herself showing off her dancing prowess at a friend's birthday party which she attended with other friends, she posted the videos on her Instagram story.
Below is a picture of Ada Jesus.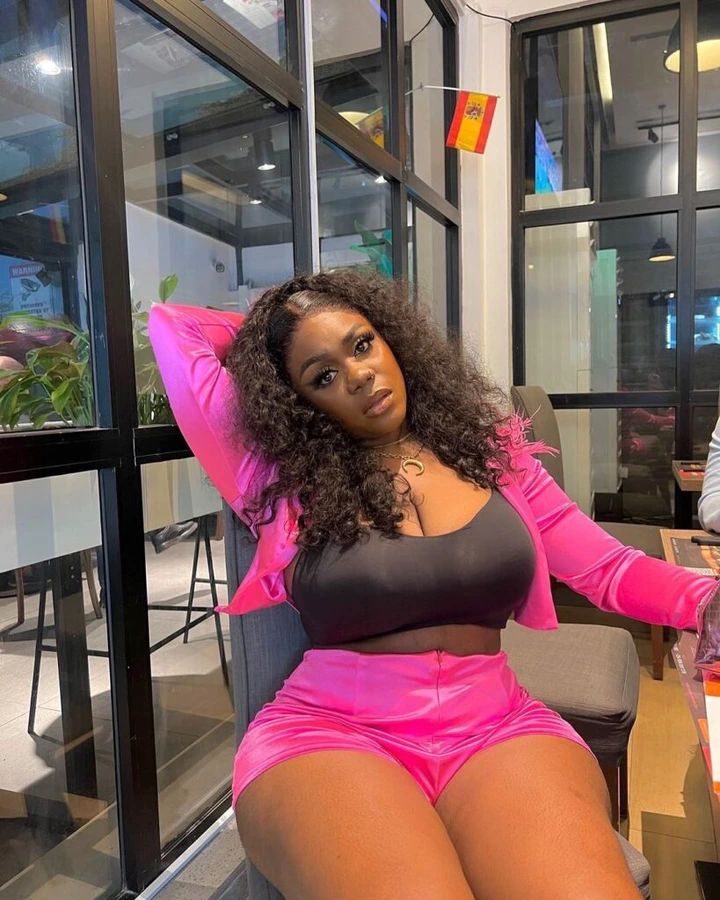 Image credit: Instagram credit.
The 27-year-old wore a brown bodycon outfit which had pink and blue designs on it, her outfit looked well-fitting on her and enabled her to flaunt her figure with ease. Her smooth long hairstyle looked good on her and her makeup augmented her beauty. Below is a photo of Ada Jesus dancing excitedly.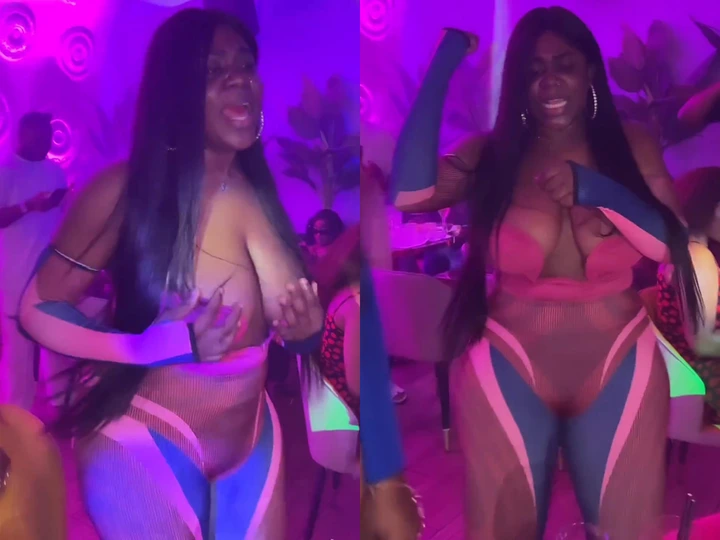 Image credit: Instagram
Ada Jesus also posted a video of herself and her close friend, Ashmusy, another popular female comedian, having fun on the dance floor.