Nollywood actress, Victoria Egbuchere, has used her new post on Instagram to reveal the type of men she wants in a relationship. She made this known on her Instagram story where she stated that she loves rich and invisible men.
The actress whose relationship status is unknown and has kept it as a secret away from social media has now given an indication that she might be single after disclosing the type of men she would love to date. She noted that she loves rich men which simply means that is the type of men she would love to date.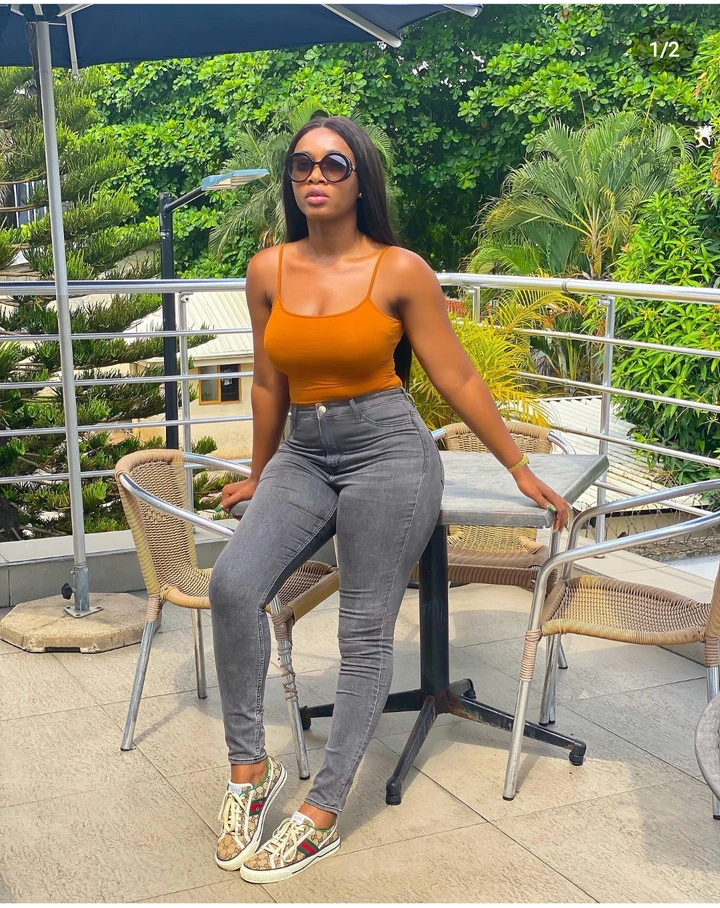 In the statement she made on her Instagram story, she said, "I like my men rich invisible." According to her statement, she also wants her rich man to be exclusive to her but invisible to other ladies.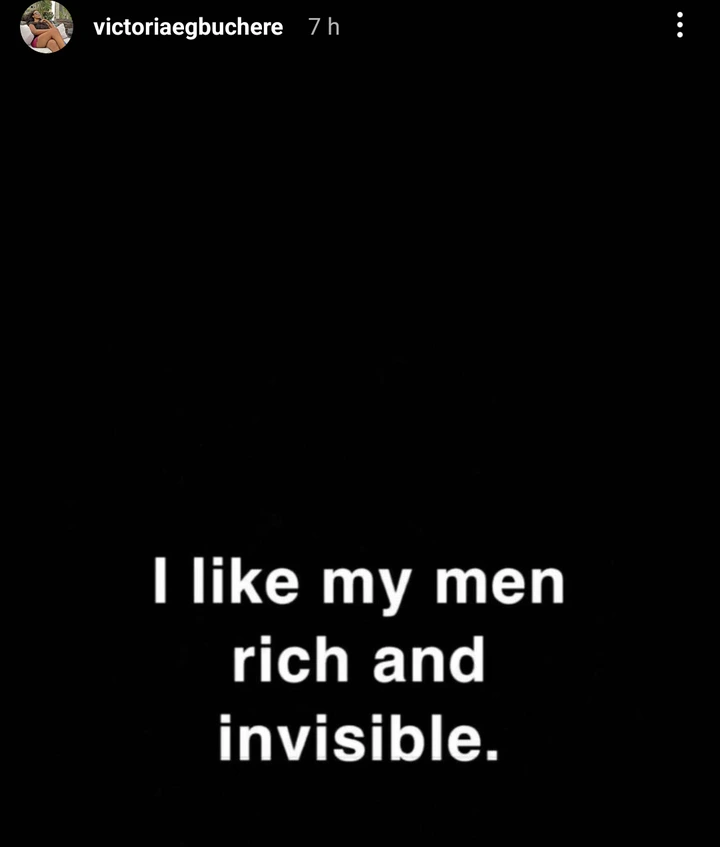 The actress has enjoyed a significant rise in fame in recent times, thanks to her talent and the roles she plays in movies which has helped her achieved more fame to her name.