Ada Jesus is the stage name of Noms Miraj a well-known Nigerian comedian, brand ambassador, businessperson, and media personality. The curvy woman used her most recent post to her flaunt backside and the sizzling outfit she wore on an outing on her verified Instagram page by new pictures of herself.
Ada Jesus recently developed the habit of exposing her backside while taking photos and sharing them on social media to highlight her full body form and pricey clothing, and this time she stirred a lot of reactions among her fans and colleagues since she appeared thick and attractive as she posed for pictures.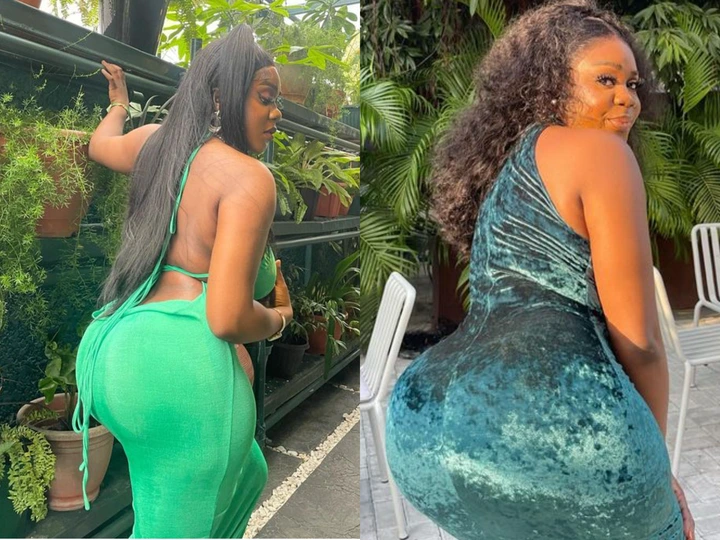 This time, she showed up with expertly applied makeup that complemented her dark skin tone, beautifully styled hair that emphasized her flawless beauty, and a captivating blue dress that enhanced her appeal and transformed her into a lovable and classy lady as she took several photos showcasing her well-endowed figure.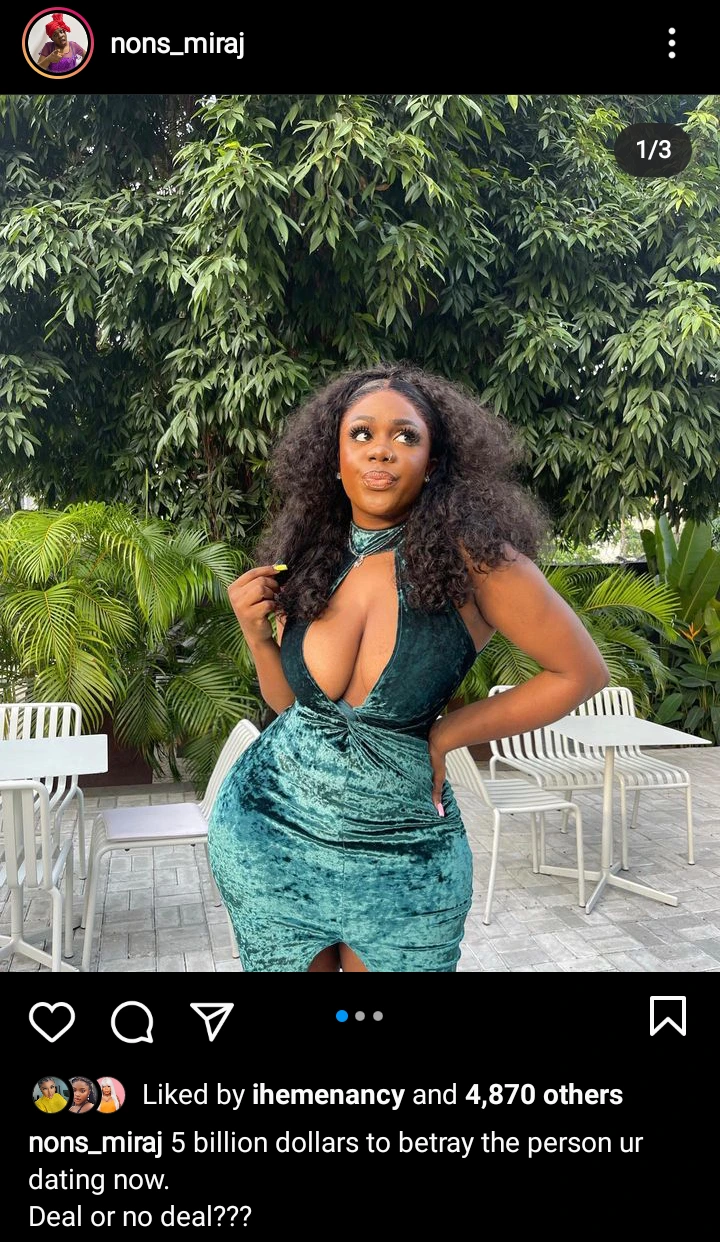 While sharing the photos Ada Jesus captioned "5 billion dollars to betray the person you're dating now. Deal or no deal?
Her colleagues Ashumsy and Mummy Wa as well as other social media users who spotted her beauty and impressive clothing made comments instantly.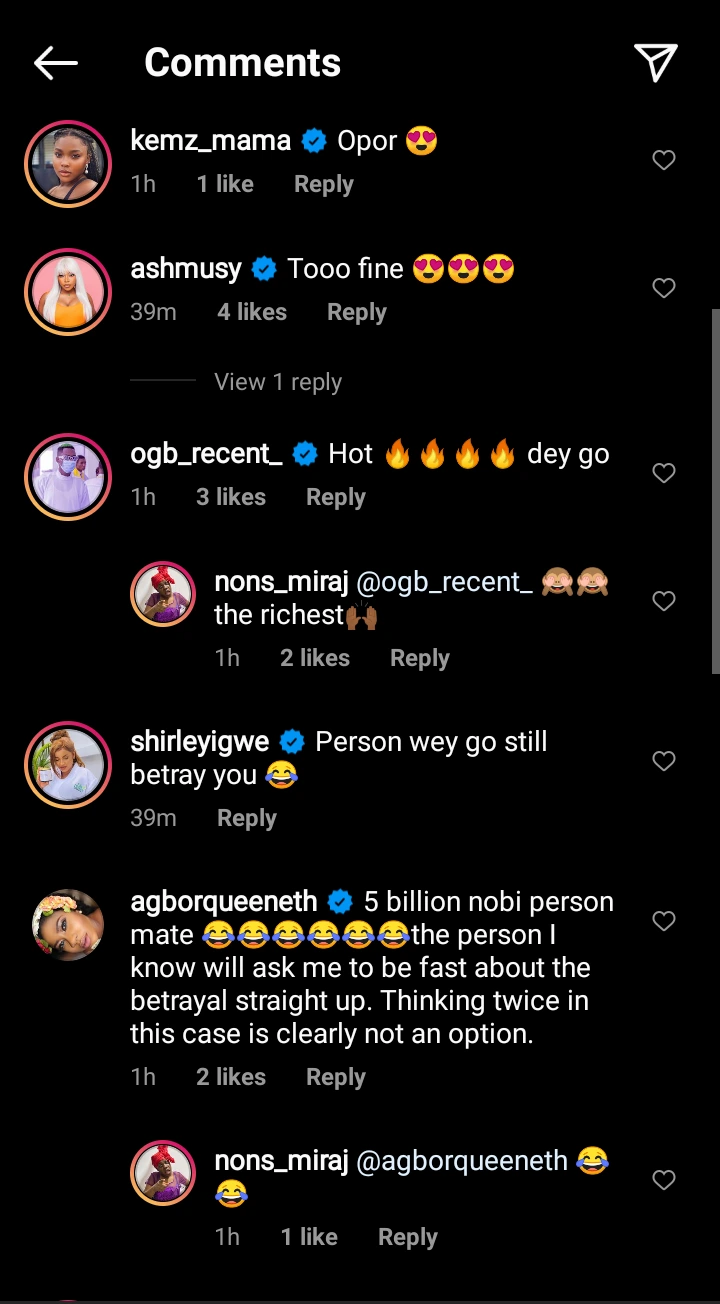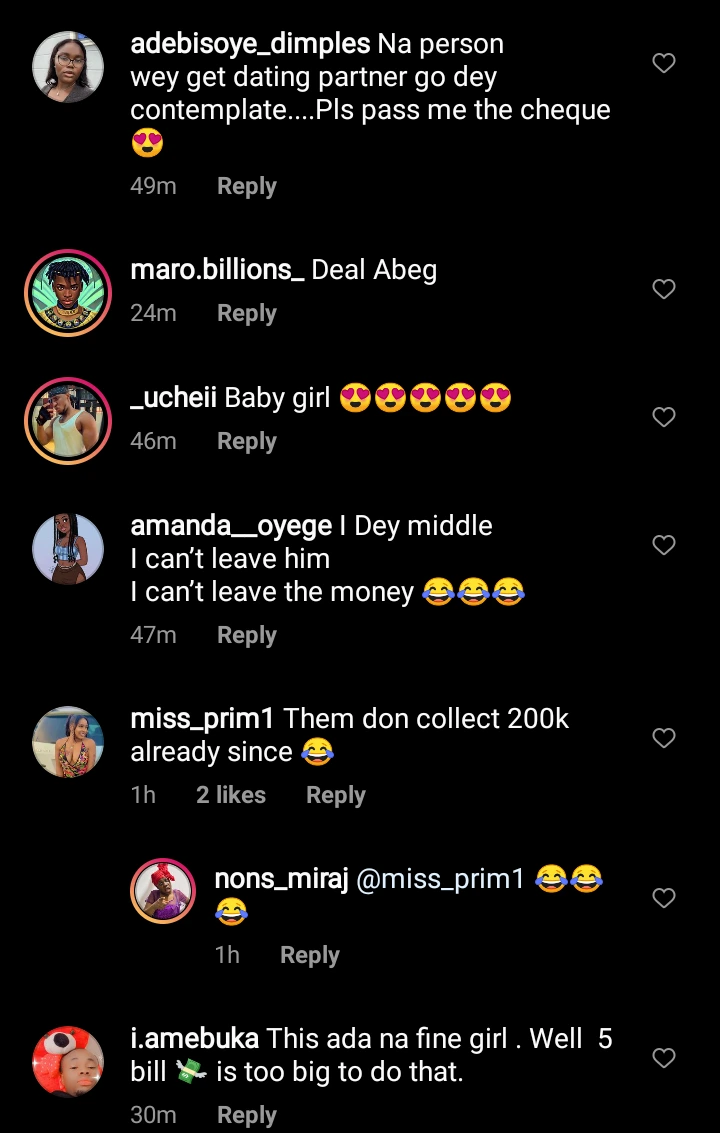 What are your thoughts on this? Feel free to share your comments.