'I Don't Know What Heartbreak Feels, I Never Felt It And I Never Will" – Actress, Nkechi Blessing.
Most of us are quite familiar with the name Nkechi Blessing Sunday, a Plus-Size lady who came into the limelight a few years ago and she has been doing great since then.
She took to her social media account on Instagram to write a new message via Instagram story saying that she has never experienced heartbreak, she doesn't know what it feels like to be heartbroken and she never will and she has her reasons for saying this.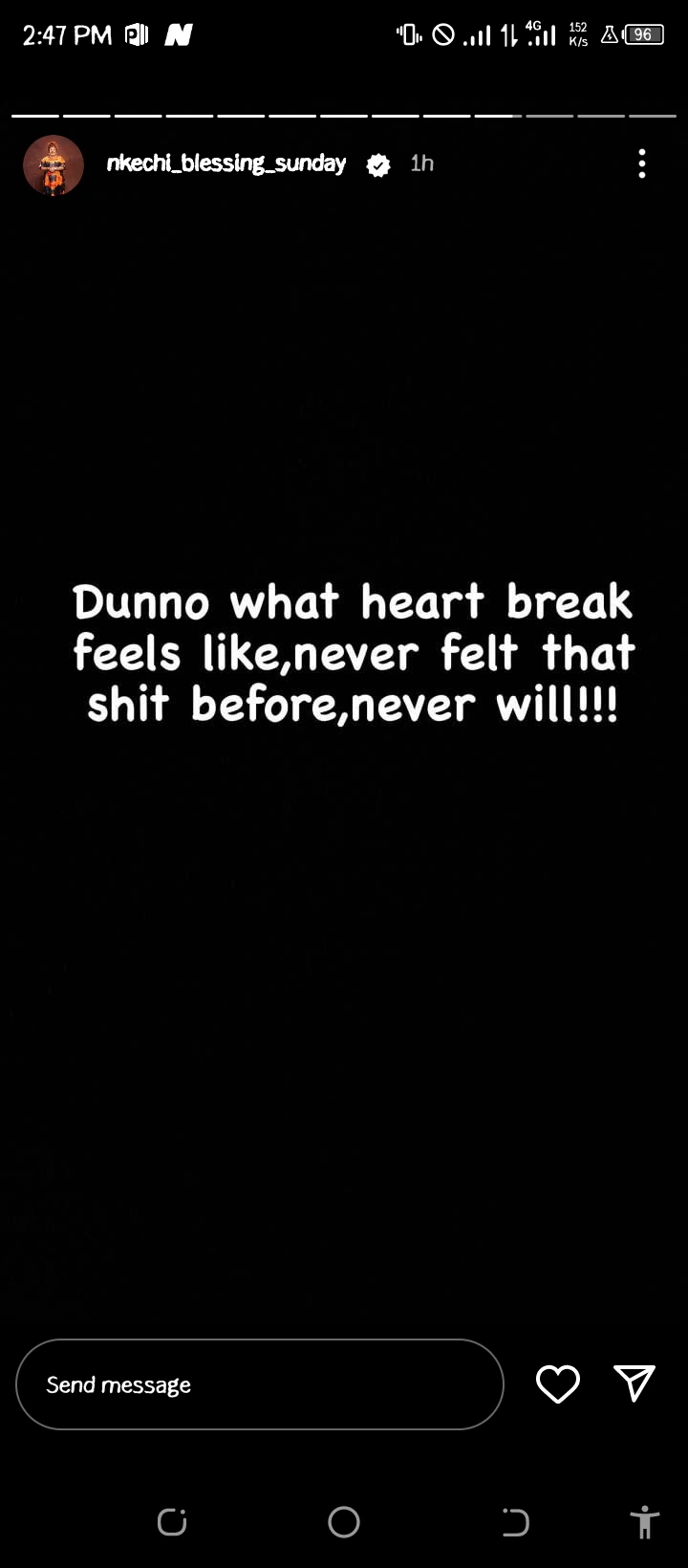 People who are familiar with Nkechi Blessing's personal life know that she has been in a romantic relationship with h few men and she hasn't been very lucky but it's quite surprising that she has never been heartbroken because of how most of her romantic relationship ended and this has to be one of the best things about her.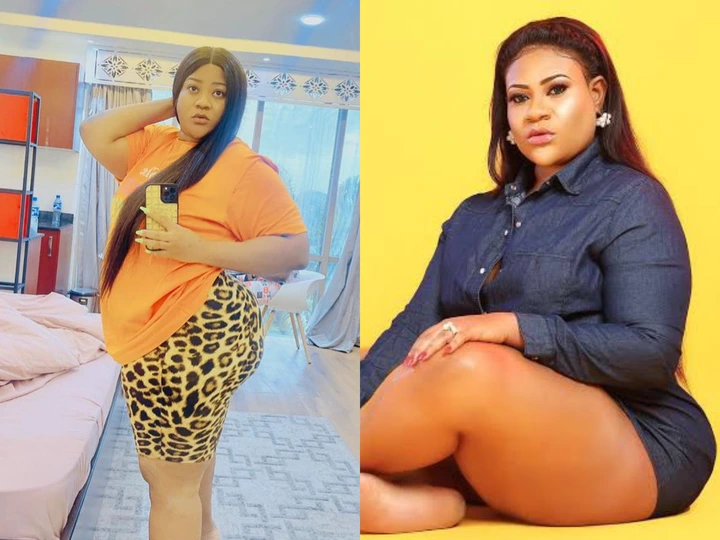 What are your thoughts about this and do you agree that Nkechi Blessing has never been heartbroken and there is a chance that this will never stop?