Luchy Donalds, a well-known Nollywood actress, flaunted her beauty in a recent Instagram photo for her followers. She is someone who enjoys showcasing her attractiveness on social media, and by showing up with a cute hairstyle, she has done so once more. Many of her followers who saw the message were compelled to react, and they did so by expressing their views on it in various ways.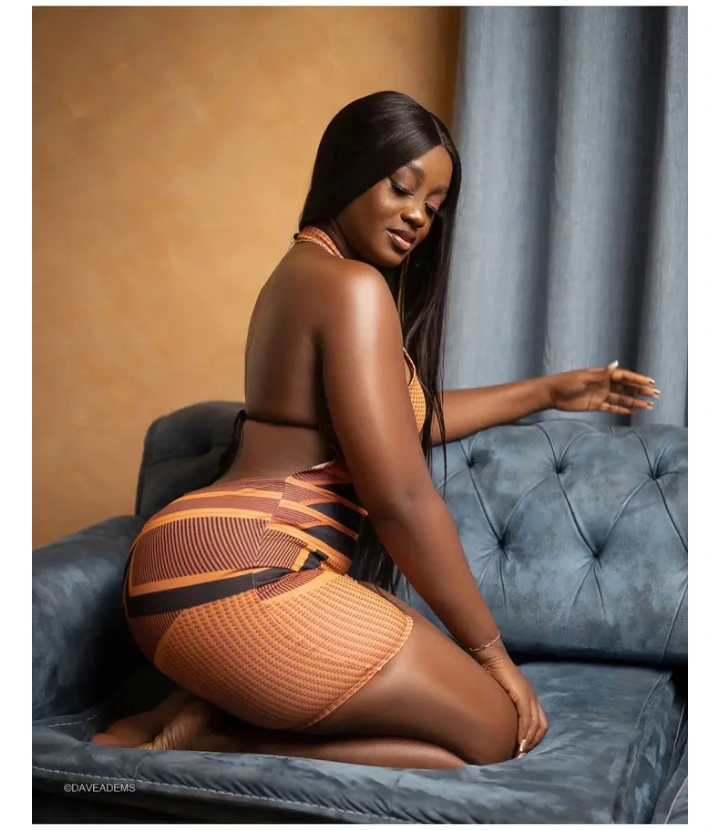 She appeared in her most recent post wearing a stunning bodycon garment that suited her well. She carefully applied skin-tone-coordinating cosmetics on her face. She showed up with a pretty hairstyle that accentuated her beauty.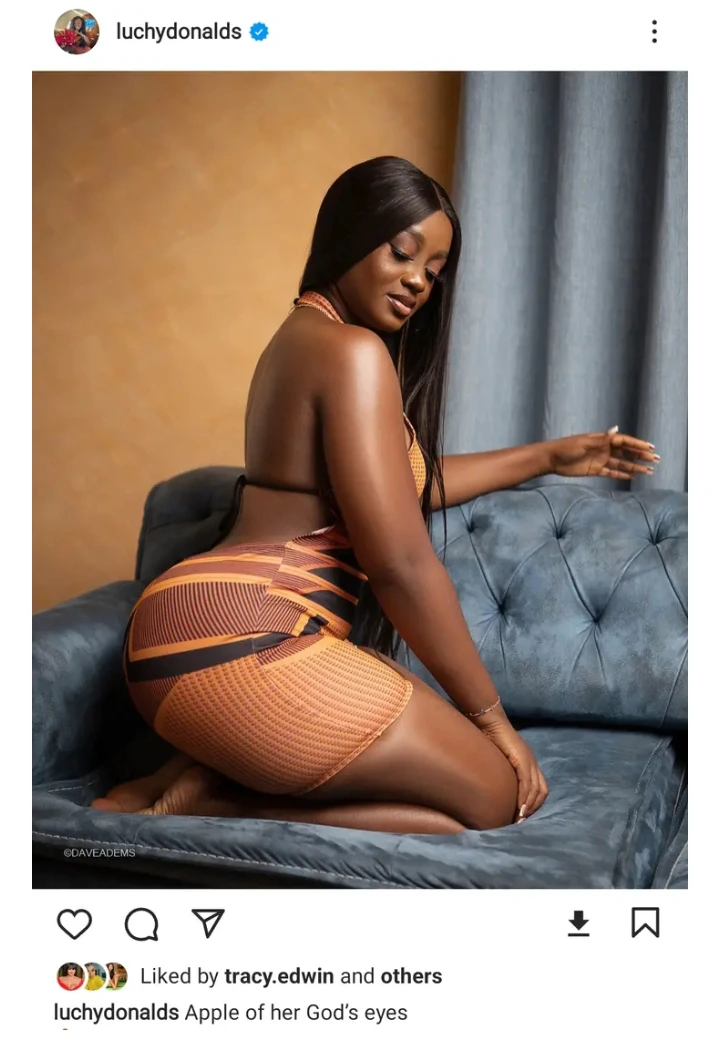 She captioned her post by saying, "Apple of her God's eyes."
As expected, immediately after the post surfaced online, her fans, admirers, and a plethora of social media followers quickly rushed down to the comment box section to express their reactions from different perspectives.