"If You Knew What Was Said In Your Absence, You'd Stop Smiling With A Lot Of People" – Destiny Etiko
Renowned talented Nollywood actress and brand influencer, Destiny Etiko  has recently shared a post on her social media page, putting out a heads-up.
From the desk of the Nollywood star who recently had a fallout with her adopted daughter, Destiny Etiko made it known that people will not be smiling with a lot of other people if only they knew what was being said about them in their absence. Destiny Etiko wrote:
If you knew what was said in your absence, you'd stop smiling with a lot of people"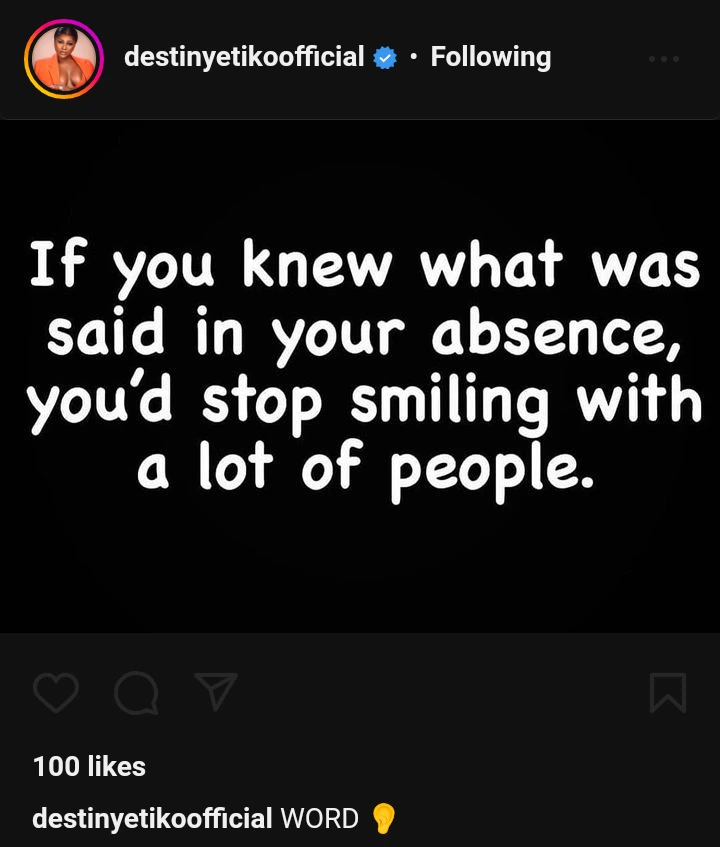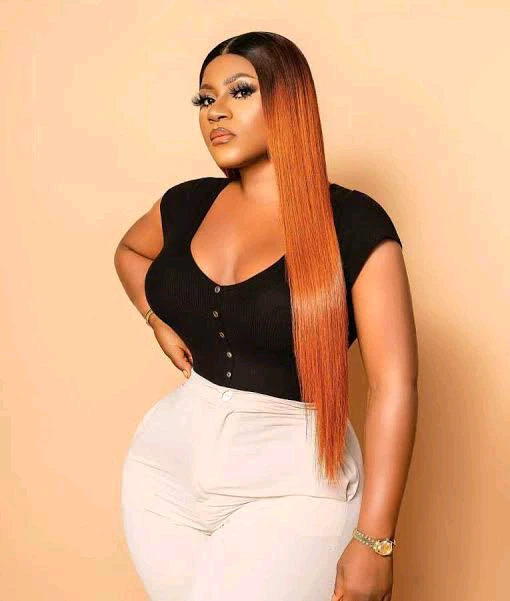 The Nollywood star recently made the rounds and sparked mixed reactions from the public after she cut ties with her one time adopted daughter, Chinenye Eucharia. However, Destiny Etiko did not delve into details with regards to the circumstances that led to her fallout with her adopted daughter, but she revealed that Chinenye hurt her continuously despite showering her with so much love.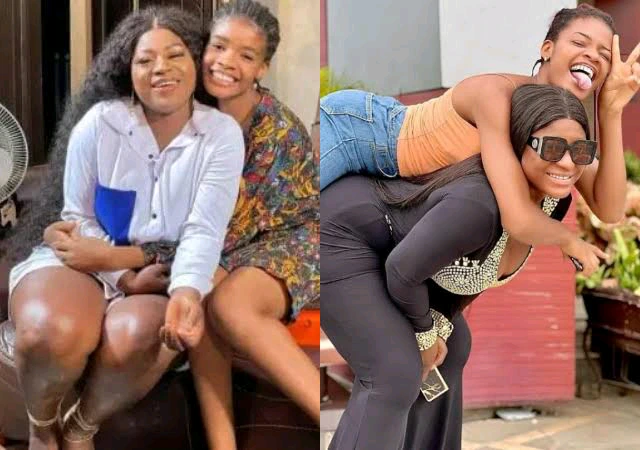 C