Oluebube Obio, is a popular Nollywood actress, brand ambassador, entrepreneur, and content creator. Few minutes ago, the teenage actress shared photos of herself to her followers on Instagram so that her followers could see her true beauty. Oluebube adores showing off her glitz on social media, and this time, by showcasing her natural face and hair, she was successful.
The excitement from her followers when they saw her message knew no bounds, and they responded straight away.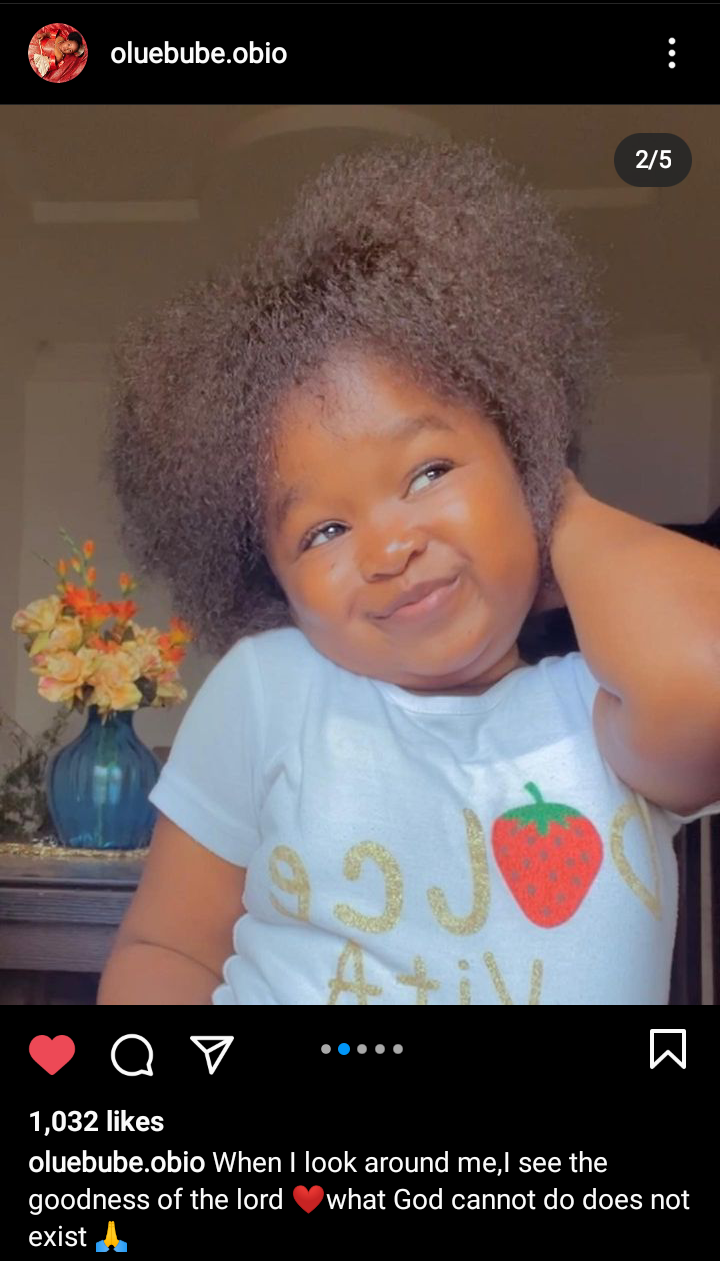 This time, she showed up gorgeous and alluring, showcasing her natural face and hair that transformed her into a beauty goddess. She was also dressed chicly in a white top that gave her a lovely and chic appearance as she took some photos while sitting. She captioned her photos "When I look around me, I see the goodness of the Lord what God cannot do does not exist".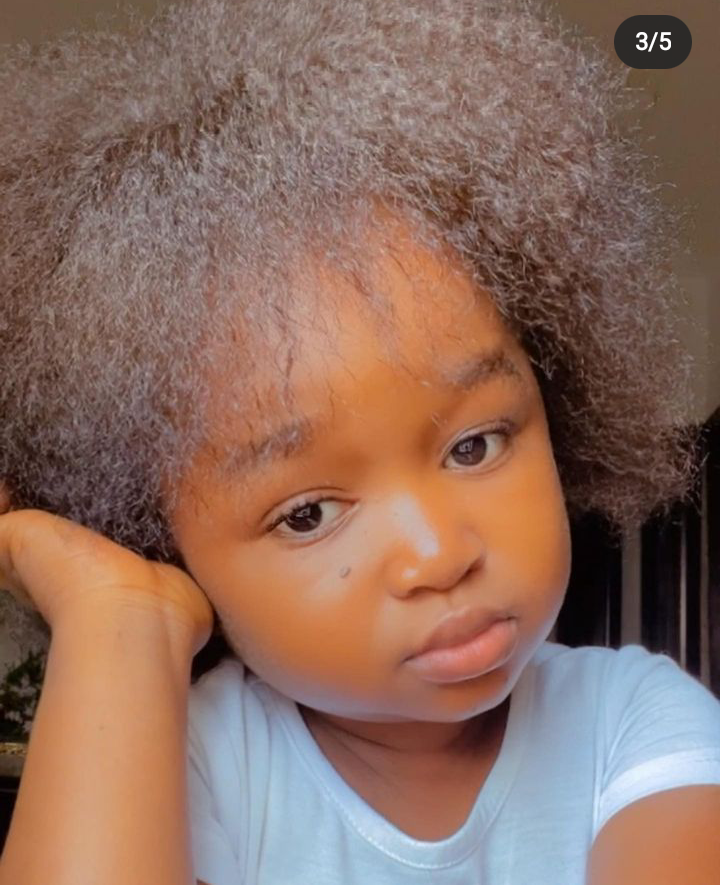 Her followers, supporters, and other internet users flocked to the comment immediately after she shared the exquisite pictures on her offical Instagram page to laud her natural beauty and hair.