At age eighteen, Omotola Jalade Ekeinde  decided to settle down. When she met her future husband, Captain Matthew Ekeinde she claimed to be a legally competent adult. After tying the marriage on March 23, 1996, they welcomed their first child, Princess Ekeinde, the following year. Omotola and her husband have four children together. This publication can be found in Daily post, Vanguard Nigeria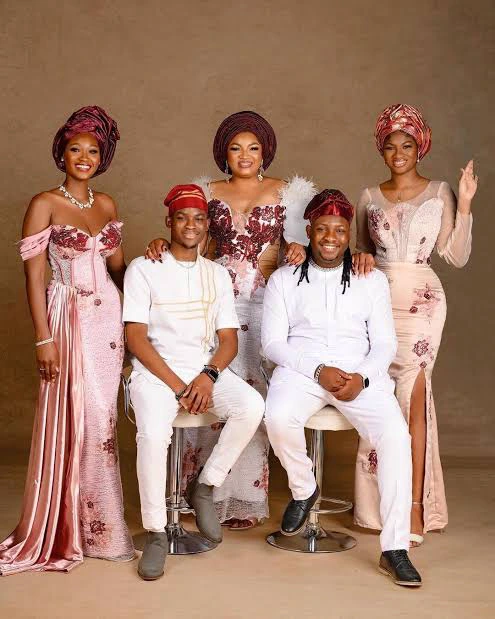 At a church session in Iyan Ipaja, Lagos State, she first met Matthew Ekeinde. At this moment, she was sixteen years old. Soon after the service ended, he visited her, and he and her family became fast friends.
They tied the knot when Omotola turned eighteen, as he had previously stated.
Omotola's professional life began the year before she tied the knot. Even when she became famous, her spouse stood by her side. She has been recognized for her efforts and has starred in numerous successful Nigerian films. Omotola has balanced being a mother and a successful businesswoman for 27 years.
Omotola and Matthew Ekeinde tied the knot in 1996 but didn't have their fairytale wedding until 2001. As the story goes, the couple tied the knot on a Dash 7 jet flying from Lagos to Benin. Members of the family and a few friends were on board to celebrate.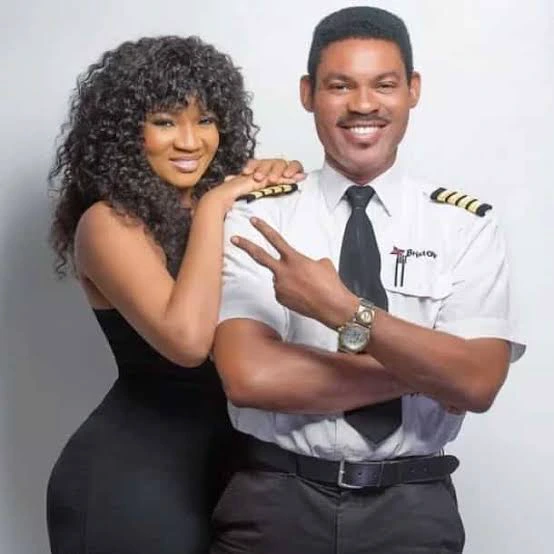 Since this was the very first time a married couple had taken to the skies to say their vows, the event made headlines for quite some time. Omotola and her husband are one of the most popular celebrity couples. Their 27 years of marriage have made them an example to their peers and the public.