"I've Lived In Lagos Since 2011 And I've Never Experienced Rejection From The Yorubas" – Yul Edochie
Renowned Nollywood actor and film director, Yul Edochie has revealed that he has never experienced any form of resentment or rejection from the Yourba people as an Igbo man since he started living in Lagos in 2011.
The Nollywood star also explained how welcoming the Yourba people are towards him as he stated that it's all love always and they always gather to greet him whenever they see him on the street.
Yul Edochie made this known while condemning tribalism as well as the narrative that Lagos State is a no man's land when in actual fact, it is a Yoruba state in Yoruba land.
He explained that one can't come into another's land and tell the person it is a no man's land because by doing so, they will only be looking for trouble.
Yul Edochie spoke highly of the Yoruba people as he wrote at length trying to drive his point home and further urged people to desist from being tribalistic.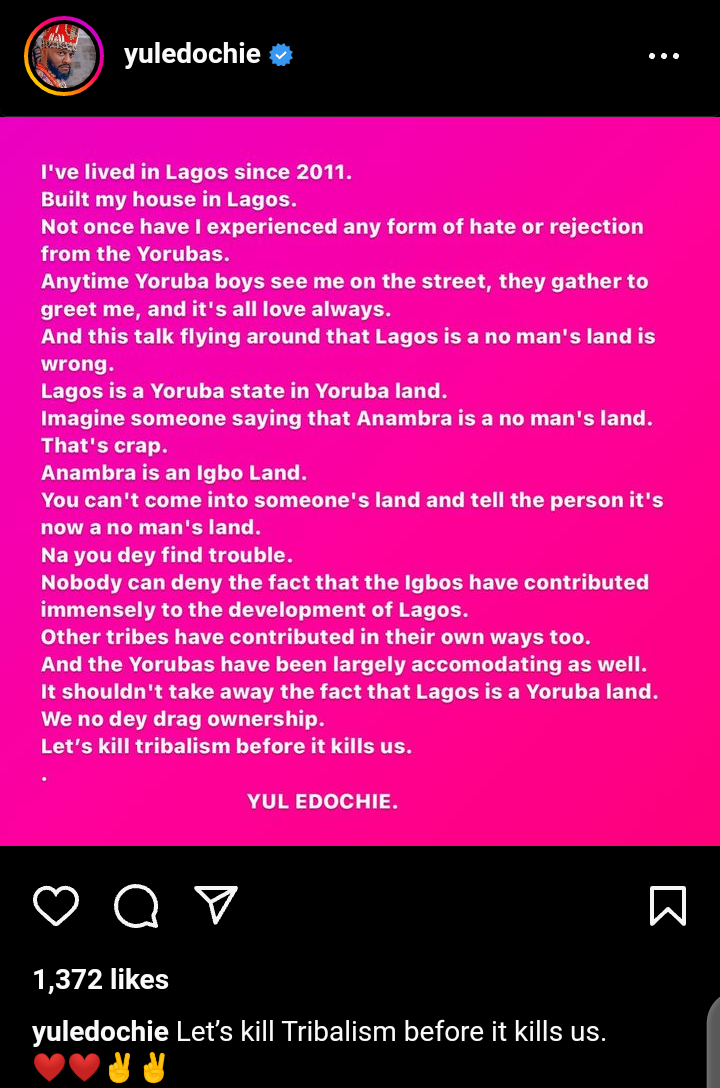 Cont