Ex BBN star Tessar popularly known as kiddwaya just left fans speechless with a controversial video about charity as he allegedly claims that he did a social experiment by pretending to be homeless and sleeping on the streets of London which has served to give him a new perspective about life.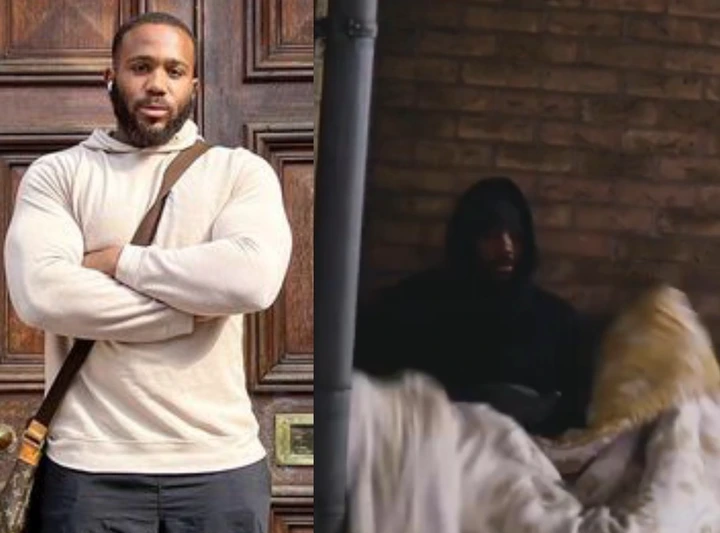 After posting the video on Instagram, a lot of netizens praised Kiddwaya for doing a great job and further hoped that he got enough experience from this social experiment, but in as much as the experience will be needed, it is nothing compared to what it really means to be homeless in Nigeria. Some fans even mentioned that they would really like to see him do this social experiment somewhere on the streets of nigeria, so he can really understand what it means to be homeless for some Nigerians.
Take a look at the screenshots of Kiddwaya pretending to be homeless on the streets of London below.