Emefiele you turned around and declared old notes as legal tender After.. -Kate Henshaw
The Central Bank of Nigeria (CBN) has come under fire from Nollywood actress Kate Henshaw after the top bank complied with the supreme court's directive on the use of old N500 and N1000 notes.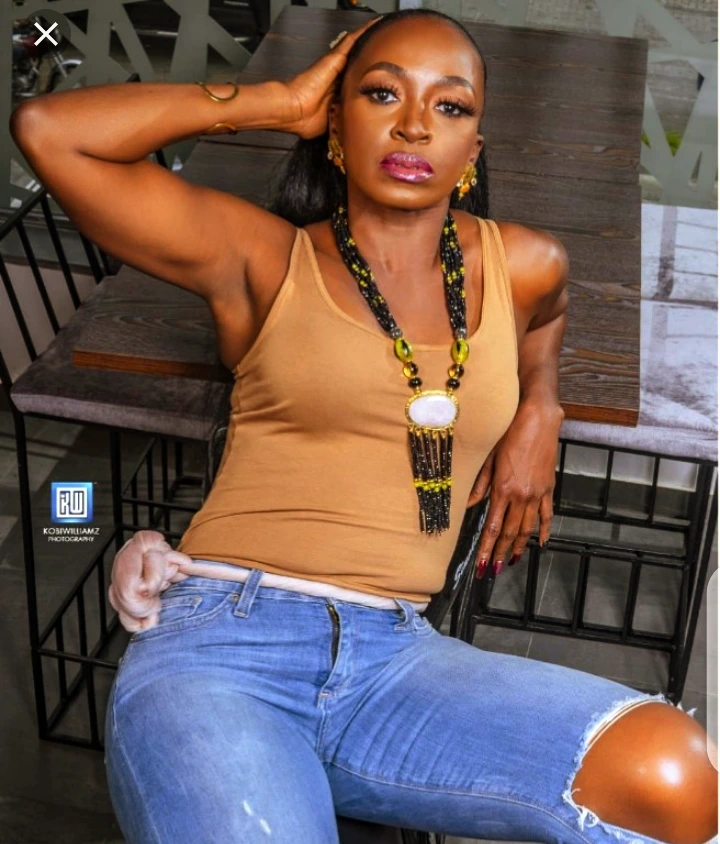 It was previously reported that the CBN had issued a statement Following President Muhammadu Buhari's insistence that neither Godwin Emefiele, the governor of the Central Bank of Nigeria, nor Abubakar mailami the attorney general of the federation and minister of justice, had received a direct order from him to ignore the supreme court's decision.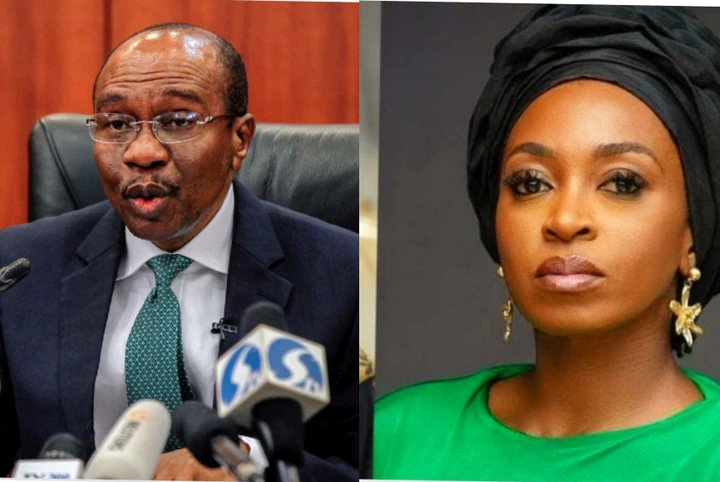 Isa Abdulmumin, the CBN's spokesperson, insisted in a statement made public on Monday that the old notes will continue to be valid until December 31, 2023.
The actress responded to the CBN's most recent decision on Tuesday by addressing the central bank on Twitter and challenging the rationale behind the policy if it would be abandoned at the end of the day.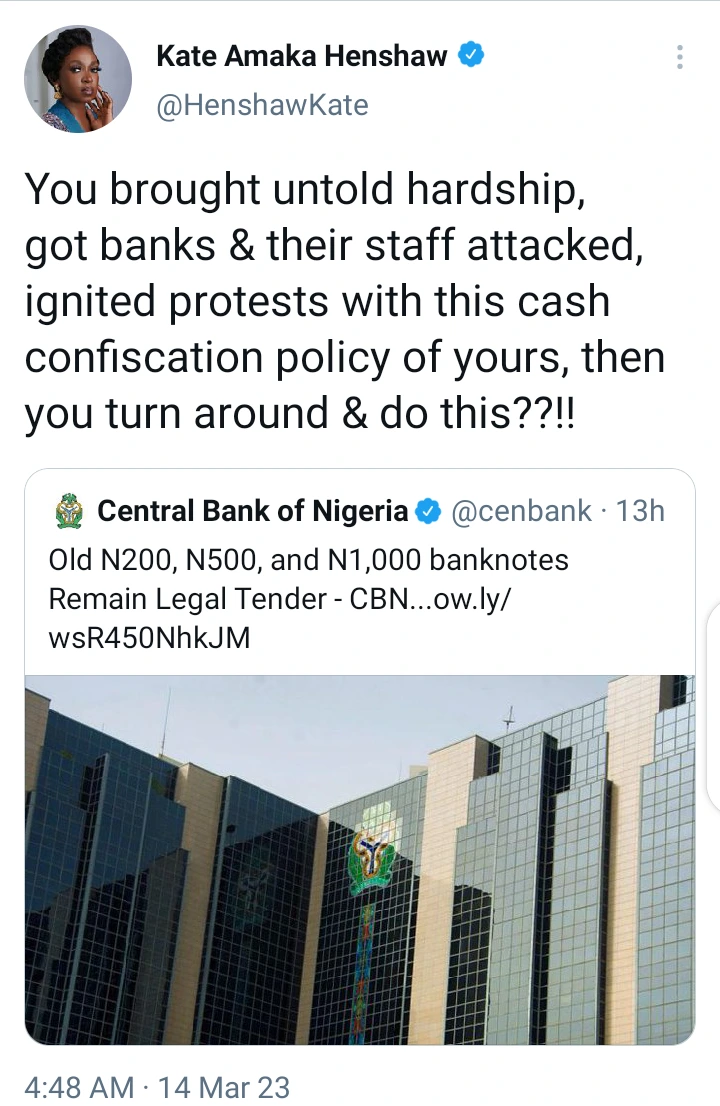 Quoting from her words, she stated: "You inflicted unimaginable suffering, got banks & their workers attacked, sparked protests with this cash confiscation policy of yours, then you turn around & do this?!", she wrote in a tweet.