Popular American singer, Ashanti, has used her new Instagram post to share new photos of herself from Abu Dhabi. She is someone who loves to go on an outing to enjoy herself, and she did the same again this time by going out to have a good time at the pool. The majority of her fans who saw the post could not help but react as they made their feelings known towards her new post.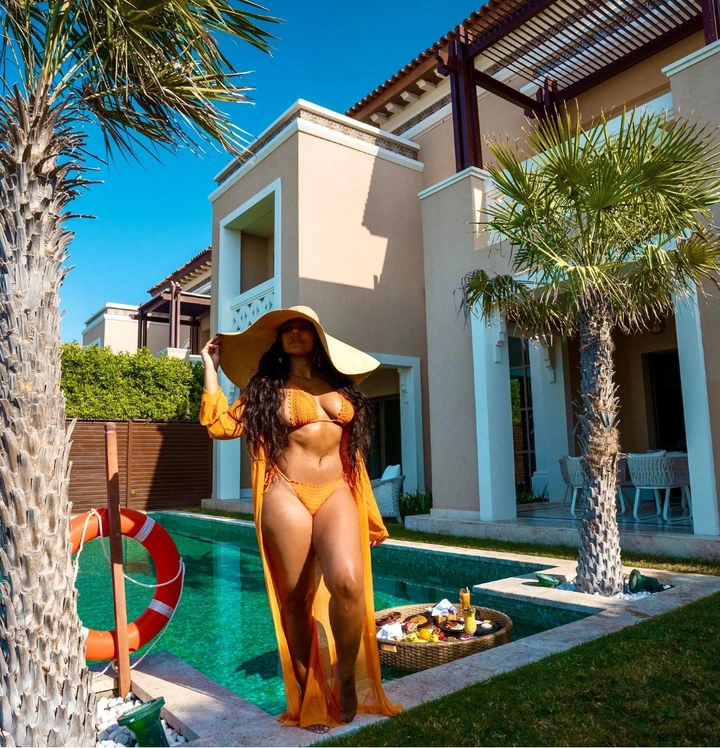 On this occasion, she was seen taking a floating breakfast inside the pool, where she was served a variety of fruits in a basket. She showed up in a swimwear outfit and a hat on her head that looked good on her. She appeared with a beautiful hairdo that enhanced her beauty as she enjoyed herself at the pool in Abu Dhabi.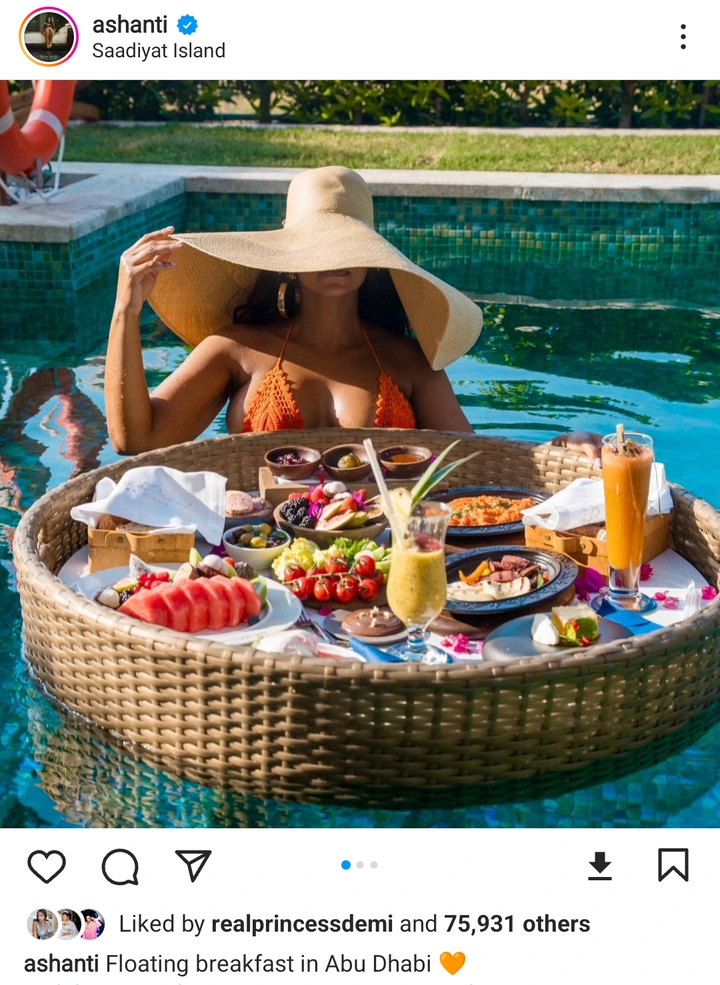 She captioned her post by saying, "Floating breakfast in Abu Dhabi." This caption, along with her pictures, attracted the attention of her fans, who reacted quickly to them.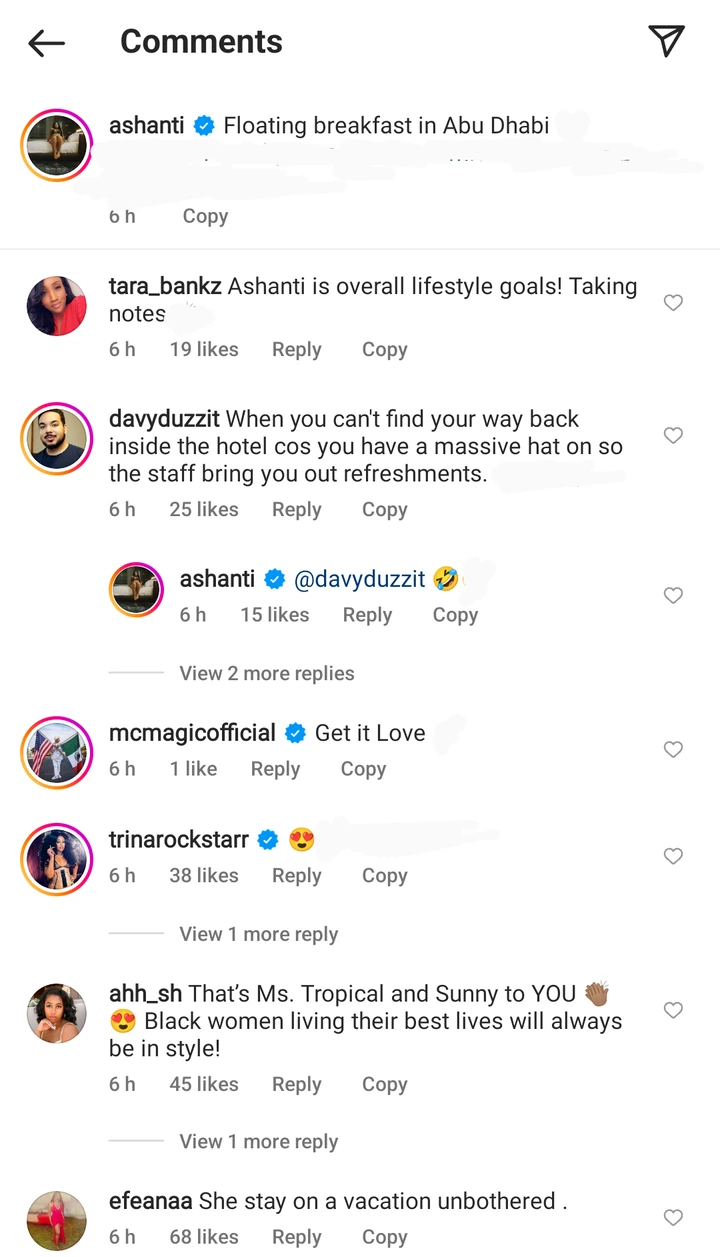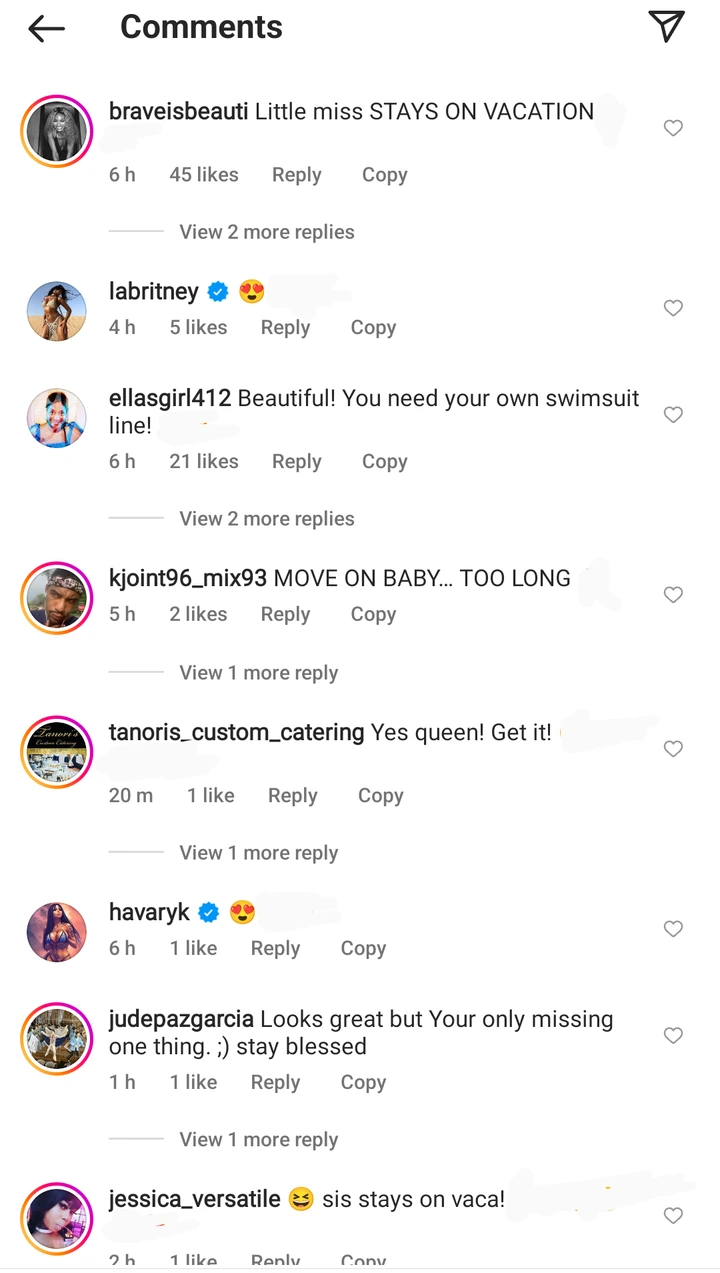 Judging by the comments and reactions on her post, it is obvious that her fans were impressed to see her having a good time in Abu Dhabi, as they reacted positively on her page.