Iheme Nancy is a Nigerian actress, filmmaker, businesswoman, and content creator. She recently showed off her glitzy beauty by posting images of herself to her fans. Nancy likes to show off her beauty on social media, and this time she was successful by showing off her black jumpsuit. The excitement from her followers when they saw her post knew no bounds, and they reacted straight away.
This time, she showed there with a well-done hairstyle and makeup that highlighted her beauty, and she was dressed nicely in a black colored jumpsuit that gave her a notable air of magnificence, and shows she is truly a sophisticated fashionable lady as she took some pictures in a sat stance. She captioned her photos "Genotype AA, Blood group O+, I'm allergic to bullshit, Human Benz like me".
As soon as she posted the photographs on her Instagram page, her followers, admirers, and other internet users rushed to the post's comment section to laud her glamour.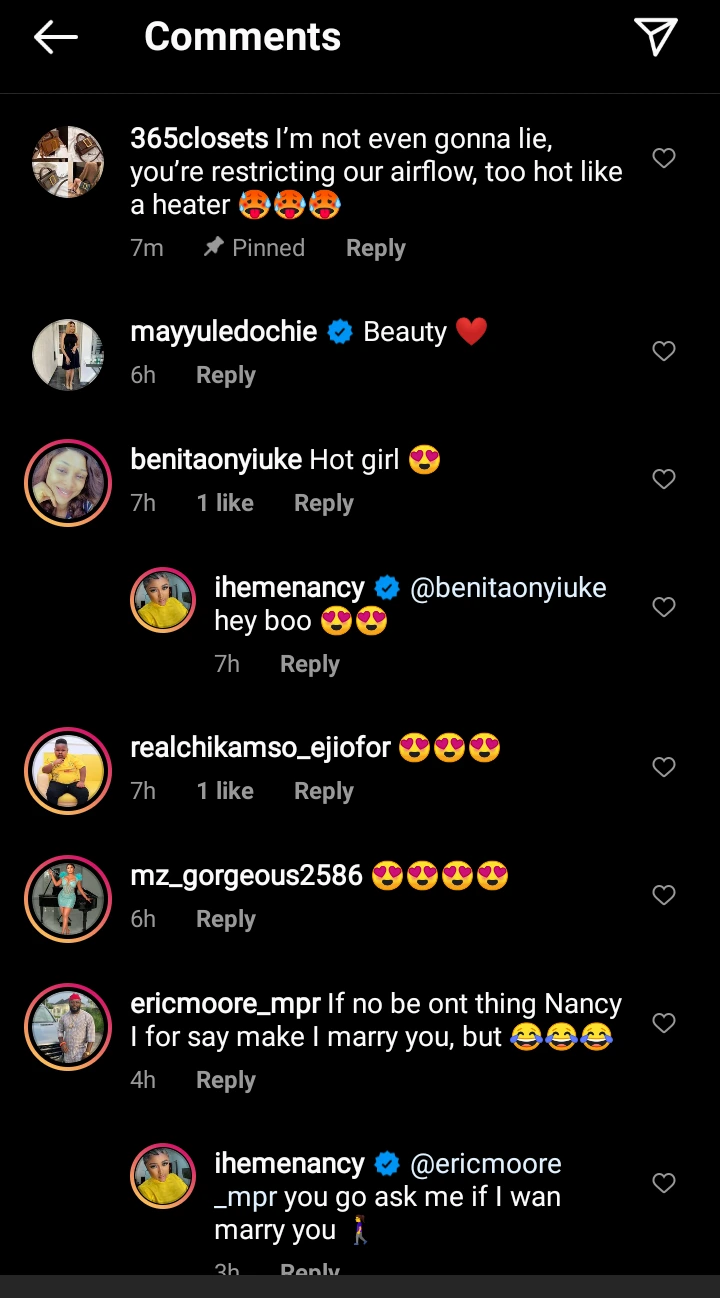 Her followers' comments and replies show that they were wowed by her immaculate beauty, as several of them stated that she looks incredibly beautiful and gorgeous.